I love selling things, the merchant is in my blood. My grandfather started Zabar's gourmet food store in New York City in 1936 and my father runs its Upper West Side business today. Growing up, I worked there every Sunday, and around Christmas I was always the caviar girl. My dad would get on the loudspeaker and do Jewish comedy: "I'll give you a calendar if you marry my daughter!"
I loved the interaction with customers. I would learn everything I could about caviar; I loved knowing things. It's the same with the vintage pieces I sell now; I love talking to clients about where they came from; pointing out the seams and the fabric and how they place a garment in history. I do a lot of research, mostly through L'Officiel, which has all of their back issues online. It helps me put things in context.
Since I can remember, I've been collecting and looking for vintage; downtown in NYC every weekend scouring second hand stores and visiting Goodwills in every city. After film school, I moved to L.A. to write and direct, and I continued collecting. Work wise, I was doing well, but I realized writing was too solitary. So, I stopped working on my pilot, took a booth at the Santa Monica Flea Market and sold pieces, and then took one at the Rose Bowl Flea. It all just started from there.
My clients come from all over; models, actresses, women throughout the country. Stylists come to my showroom to pick for their clients. What I love is finding something I've never seen before. What is this? Who made it? Why did they do it? There's nothing here that didn't give me an "Aha!" moment.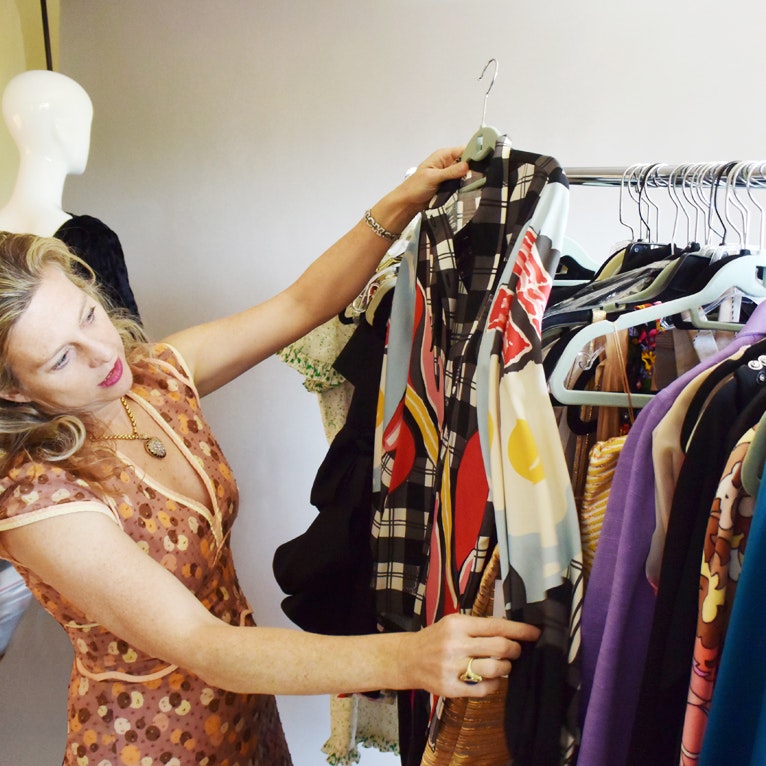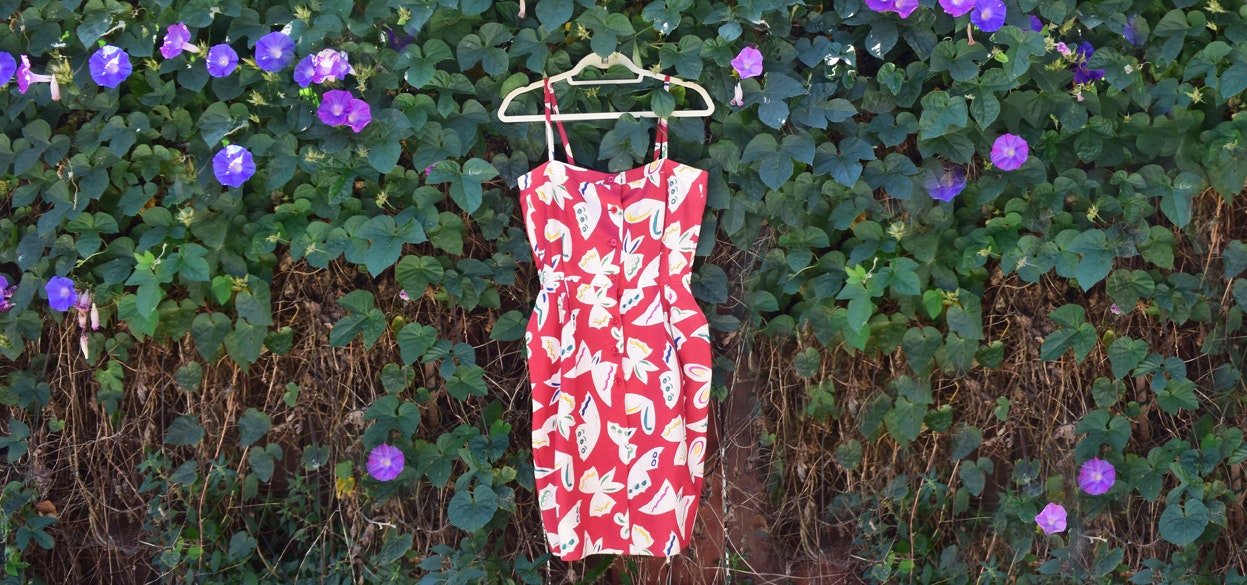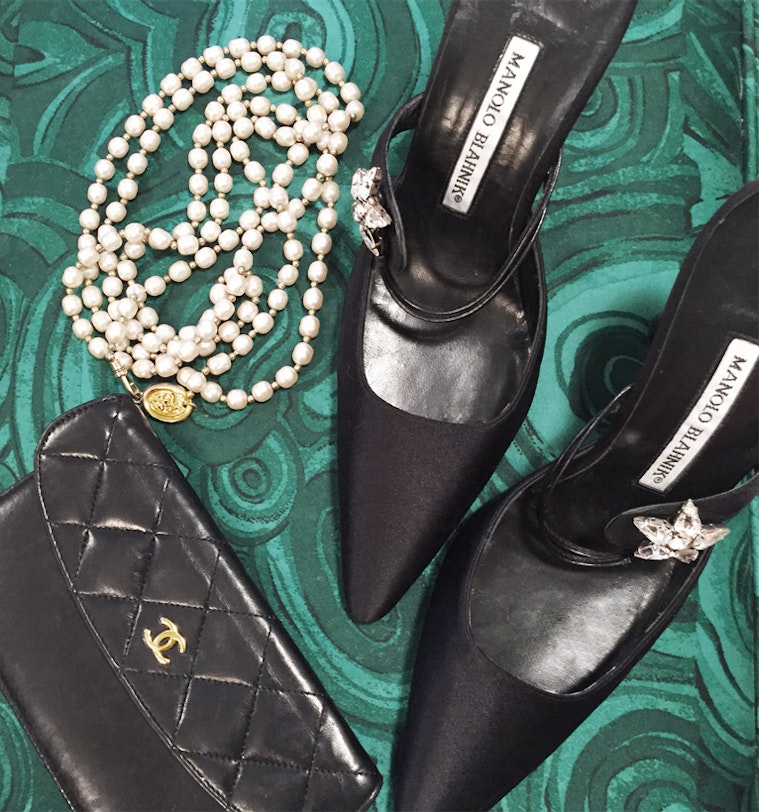 What's one of your favorite pieces in the sale?
The Hermès mini trim bag — the color is great. Hermès has their own color chart with fantastic names; not just "blue" –  but "blue jean" and "cerulean blue." This bag is turquoise. That shade, in consort with the palladium hardware, is pretty amazing.
Where do you find your pieces?
The main auctioneers in the U.S., as well as the Paris auctions and flea markets, which I visit a few times a year. That's where I find my best stuff. Every dealer has a time period they gravitate towards, and from the beginning I've been a fan of the American masters. There's a dress in the sale that's a great example of eighties Bill Blass – it's patterned and basically daywear, although you could transition it to evening. And seventies Bill Blass is next level!  I also love Emanuel Ungaro, who I think is a bit unsung.  I love his dress in the sale with abstract butterflies and the top stitching, which isn't an obvious choice.  He was a real Parisian couturier; he knew how to cut.
Where did you find the Pierre Cardin playing cards?
The Goodwill in the Westwood neighborhood of L.A.! I'm not afraid to get my hands dirty. I'm a big collector of Cardin, and I love the book about him: The Man Who Became a Label. His thing from the beginning was: I'm going to license my name; it will be on everything. And it was: cars, beds, glassware, a phone!