"I think people approach collecting in different ways. The way I do is that it's never random, I'm always deliberate. Here, I was thinking about collections within collections – how to group things together from similar aesthetics or moments.
There's an animal theme: sweaters, trays, glasses, needlepoint. I love that in the 1970's especially there were a lot of these graphic needlepoints. Sometimes they are signed! Was that someone's grandmother? There are several items in the sale, including a tray with an owl on it, from a company called Couroc that also made clocks and little boxes. It was founded by a biochemist after WWI, who created a durable, quasi-bakelite material. He employed an entire atelier of artisans who would go out and find objects like wood and metal to inlay into trays.
I also have a tennis theme going, with the Lacoste scooter dresses which could have been worn on the street or on the tennis court, since we know Lacoste made clothing that was considered sportswear. I love that tennis is a gentleman's sport and really mano a mano. Robin Williams once said that tennis is chess at 90 miles per hour; it's a game of strategy and intelligence. I think we're living in the golden age of tennis with Federer and Nadal."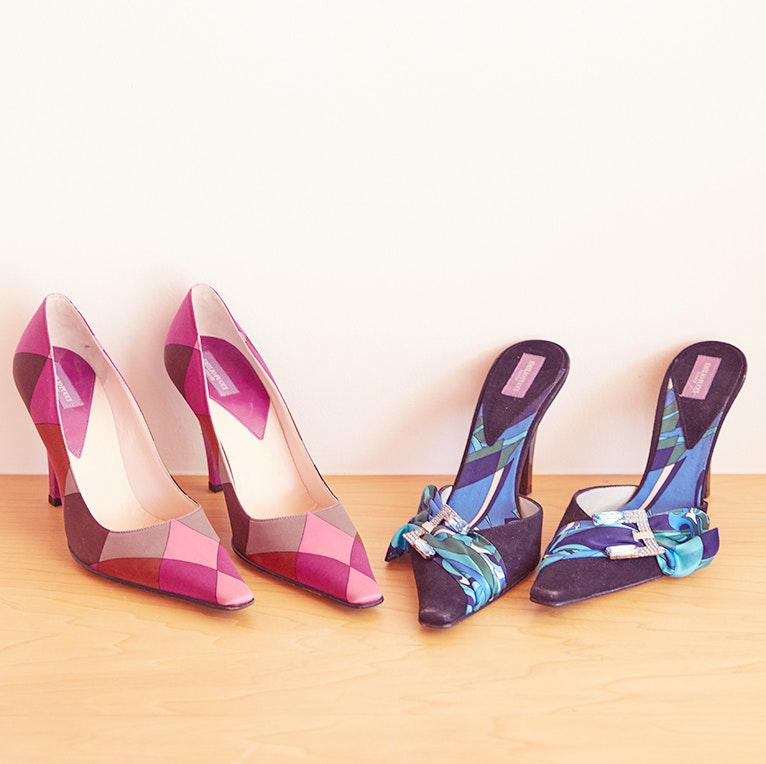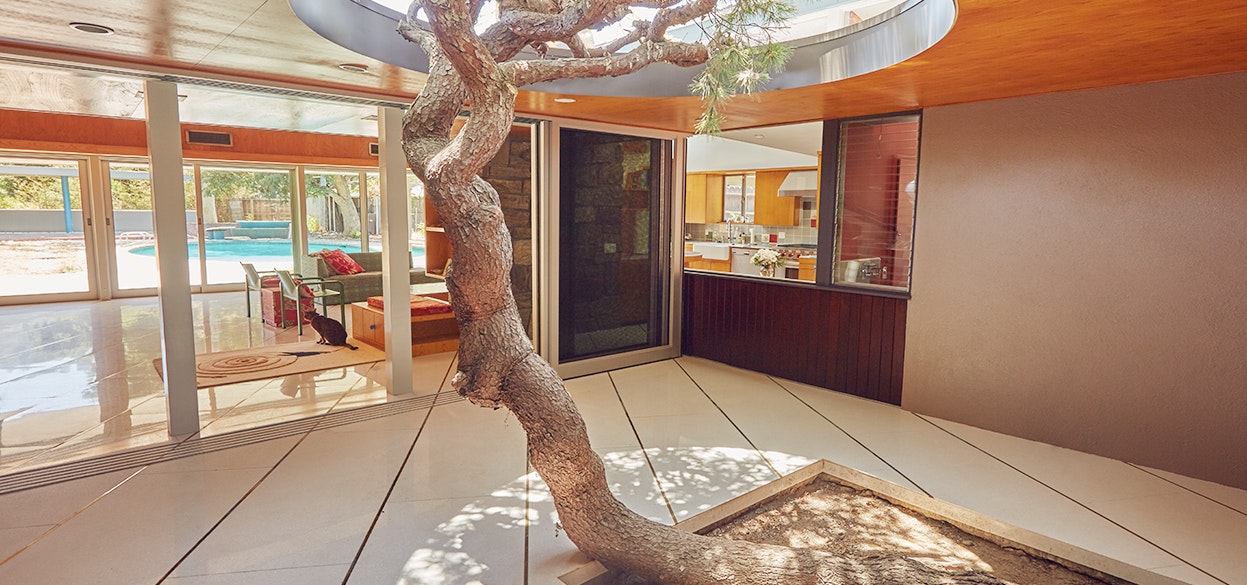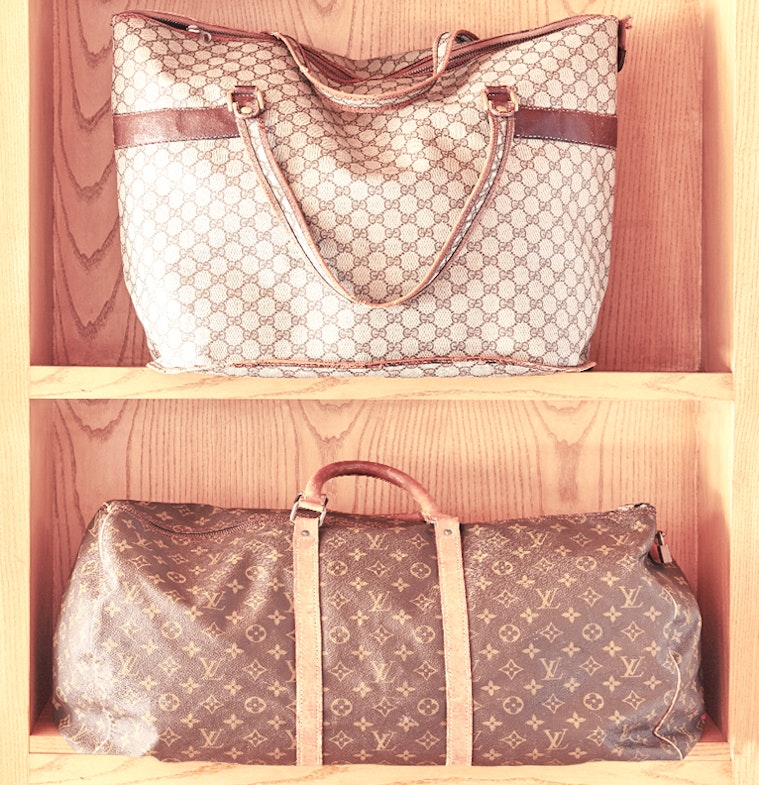 "I discovered compacts several years ago at the Santa Monica Flea Market and I've collected them ever since, especially ones from Volupte. I love that they're what women would use as handbags in the fifties and sixties – a spot for coins, a lipstick case, a mirror and an area for money. It's such an old school idea, you couldn't do that anymore because your cellphone and NARS lipstick wouldn't fit in there. It's from a bygone era, like a little world inside a bag.
I'm one of those people who dresses up when I go to the airport. I like it because it's a reverential way of treating travel. There's something ritualistic about it: you get dressed up nicely, you do your hair, put on makeup. It's how you present yourself outwardly to the world. I love the Louis Vuitton bag because it's a classic bag that you can wear throughout the ages – I think it's 1960's or 1970's Saks Fifth Avenue. And that Gucci bag with the seventies print was probably a huge beach or travel bag back in the day.
The idea of the public space versus the private space continues with figurines in different materials. Things that are alike and not alike: the malachite duck, the ceramic bear, the crystal owl, the brass mouse. If I have a desk or a side table, I always have objects on it – it's that idea born of the 1950's, that the public space is an opportunity to showcase your taste."