Chicago based artist and author Angela McElwain invites us into her personal creative collective.  McElwain's collection features work from her dear friend, teacher and mentor, Lenore Szesko and her husband Robert Szesko. Lenore was an award winning and nationally recognized printmaker and her husband Robert was a brilliant self taught photographer.
As a Pre-Columbian and African Tribal scholar, Lenore had an extensive collection of artifacts from around the globe with a special interest in Mayan Culture. The McElwain collection features many tribal antiquities collected by her dear friends as they traveled and studied.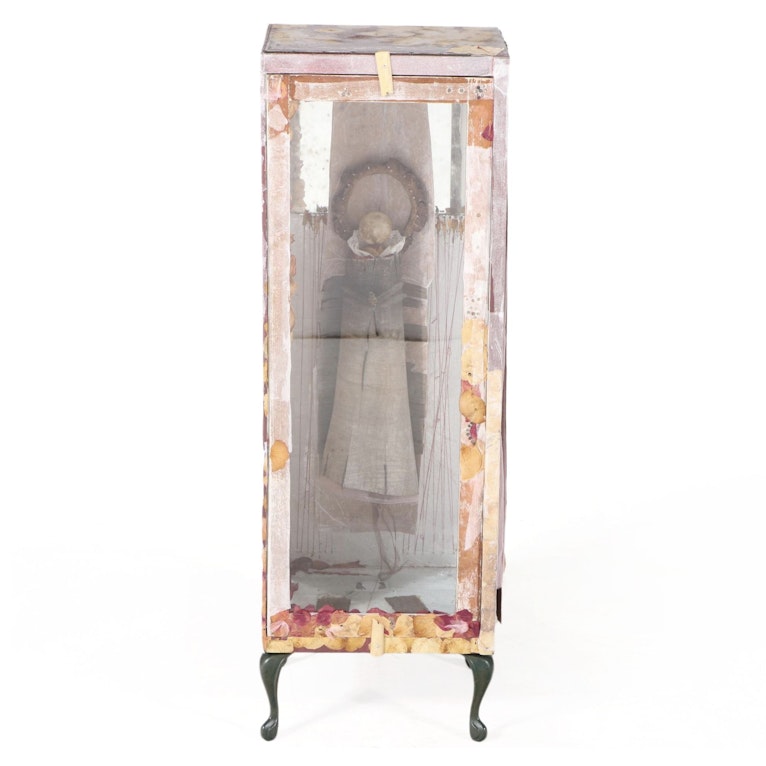 McElwain's personal work focuses on abstract painting and assemblages, much of her work can be described as refined chaos. Included among her work in this collection is, "Detourner Le Bebe" which was exhibited in a one woman show at ARC Gallery, Chicago, in 2017.
The extensive collection also includes pieces close to her heart, like the  beautiful Vega Vegaphone Deluxe Tenor Banjo which was played by McElwain's great uncle Angel Rasmussen, for whom she was named. Rasmussen played in the band Mr. B and His Lounge Lizards on stage in the early part of the twentieth century. 
McElwain continues to create in Chicago, just publishing the graphic novel "Dead Cops Detective Bureau", Chapter 1, "The Brothers Grim" as co-author and artist on the project.
Dig into this robust, interesting and well-rounded collection from a talented group.