Inspired by our recent trip to Nashville as a sponsor of the Antiques & Garden show, we're celebrating the city's vibrant vintage and design scene all week! Today, we're following in the fashion footsteps of Libby Callaway, founder and principal of The Callaway, a branding agency in Nashville and author of The Callaway report, a newsletter and blog that profiles Nashville's creative class. Here, the former stylist and vintage dealer's favorite places to shop, thrift, eat, drink and relax: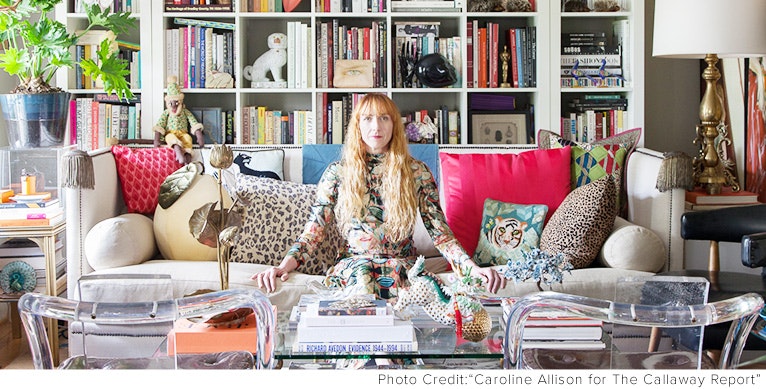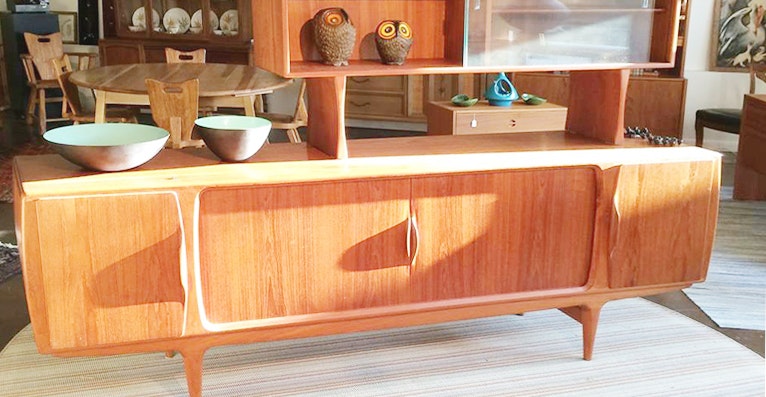 Wonders on Woodland
Deb and Wayne Goodwyn's antique store is only open on weekends–probably a good thing, or I'd be tempted to move in. It's my favorite stop when I'm giving a city tour to design-focused friends from New York and LA, who always seem to go a little slack-jawed at the cool selection and super-reasonable prices of WOW's MCM furniture and antique jewelry—my two favorite categories to shop there. The statement necklaces in my collection that garner the most compliments are ones I purchased from Deb, and I'm getting equally enthusiastic feedback on the two gorgeous Florence Knoll-look lounge chairs I found before the holidays.
Mas Tacos
My favorite lunch spot (and lately quick dinner option, as well). I always order the same thing: hibiscus tea on ice, two tacos (pork and chicken are my usual picks), and a bowl of chicken tortilla soup, which is the best I've ever tasted. Don't be scared of the line out the door that inevitably forms just before noon each day–it moves quickly–and there are plenty of amazingly dressed hipsters (and sometimes even a celebrity or two) there to keep you entertained while you wait. Bring cash!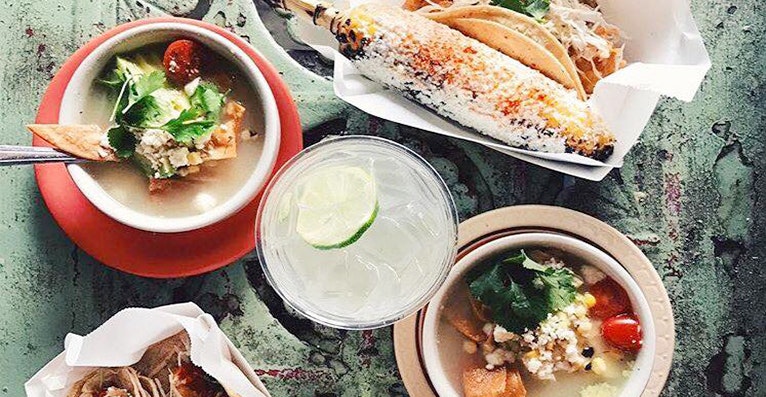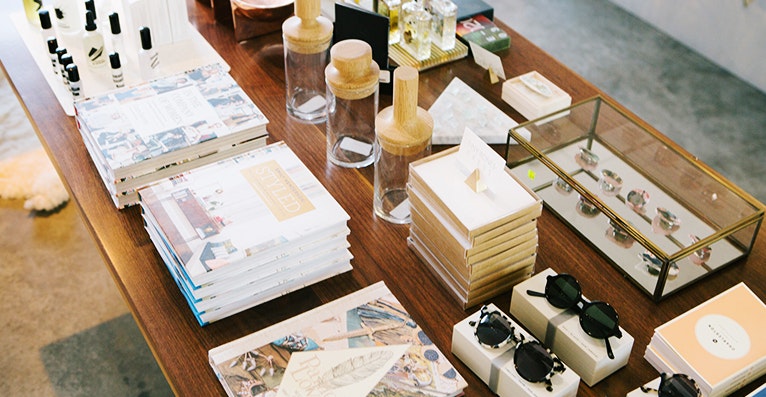 Wilder
During their time living in New York City, Ivy and Josh Elrod worked as a Rockette and Blue Man, respectively. They gave up the stage when they moved here two years ago, but their appetite for drama is still alive and well, and evident in their beautiful Germantown design store – a retail designation with a vibrant and exciting mix of ceramics, furniture, soft goods, fragrance, jewelry and books. Plus, they throw amazing parties, which attract some of the most interesting members of Nashville's culturati.
High Class Hillbilly
Nikki Lane is one smart cookie, figuring out how to combine her two passions as she has. The "Queen of Outlaw Country" makes the most of her extensive touring schedule, gigging at night and scouring antique stores and flea markets by day, in search of extraordinary vintage clothing. Her style is kind of the Platonic Ideal of Nashville vintage: spangled Western stage clothes; perfectly worn denim and cowboy boots; secondhand T-shirts. You can visit her store in Inglewood or just stalk her Instagram account for treasures you can buy via DM.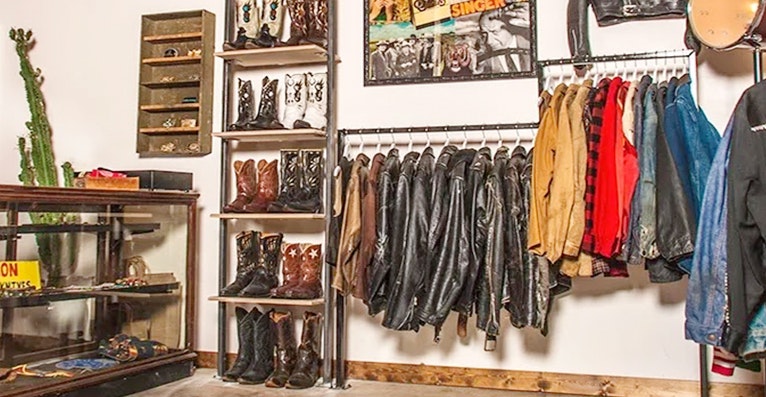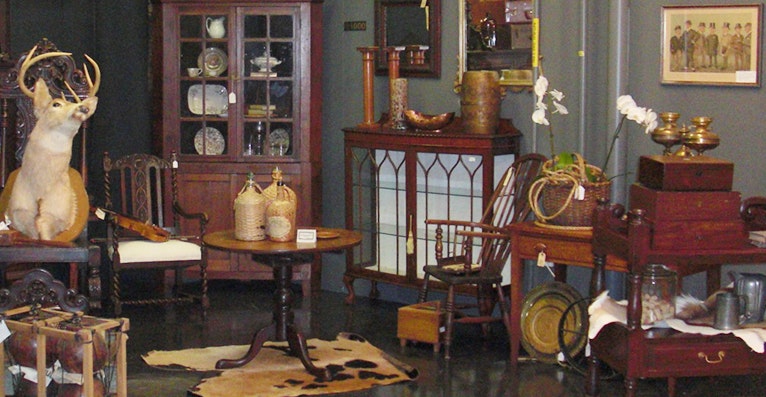 Gas Lamp Antique Mall
I have a soft spot for this enormous (50,000 square feet) secondhand emporium: it's where I launched my vintage clothing side business back in 2005. For five years, I was one of the 300 vendors with booths at Gas Lamp. I even worked there for a while, though I probably bought more than I sold: the giant '60s-era floral tole light sculpture over my bed; the clear acrylic Italian chairs in my living room; the futuristic looking high-gloss white mannequin in my closet; dozens of books. My house would be much less exciting without Gas Lamp in my life.
FLWR

Shop
East Nashville became a more beautiful (and fragrant) place when Alex Vaughan and Quinn Kiesow moved into their Victorian home on South 11th Street, the ground floor of which serves as a floral boutique. Whenever I need a no-fail hostess gift, I zip in and have them put together a stunning bouquet from the fresh loose flowers on display. And hands-down the best birthday present I gave last year was one of the willowy, smooth-skinned cactuses they sell in smart matte gray planters.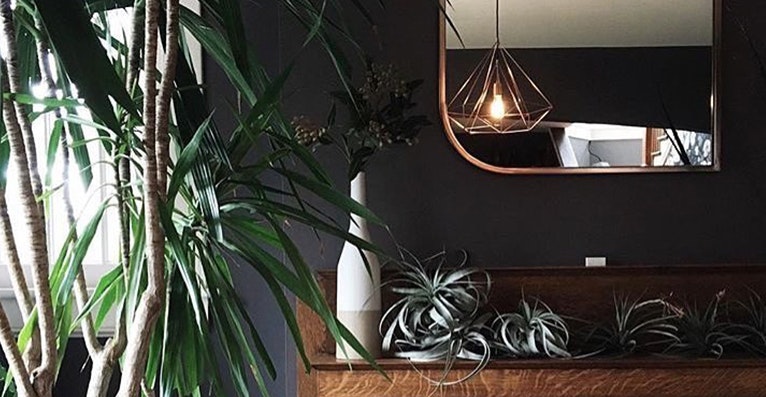 Barista Parlor
I am such a fan of this trifecta of locally-owned coffee shops – for the excellent pour-overs, yes, but also for the cool atmosphere. Local artist Bryce McCloud of Isle of Printing designed the art in each location, which is devoted to three different themes of transportation: space, land and sea. I'm partial to the OG BP in East Nashville, which features a huge mural of an ill-fated ship called The Prussian, made from a collage of thousands of square of letter-pressed images of sea life. It's pretty stunning.
The 404 Hotel & Kitchen
The city's first true boutique hotel concept, The 404 has only five rooms; but oh, what rooms they are! Located in a former mechanic garage, the space has 22-foot ceilings and finished concrete floors, not to mention MCM furniture and stand-out photography by the brilliant local photographer Caroline Allison, a frequent contributor to Garden & Gun, as well as my newsletter, The Callaway Report. Do NOT miss having a meal in the restaurant: Chef Matt Bolus is a genius. Get the homemade burrata to start–trust me.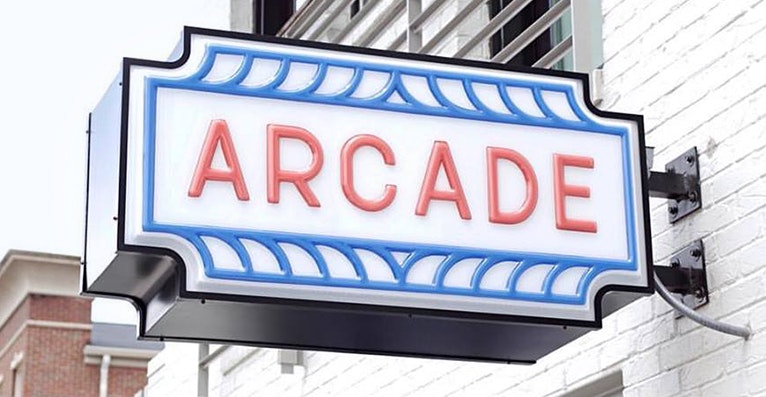 Arcade Kids
I am a doting aunt of a three-year-old niece. Arcade is the very best place in town to find something fabulously cute for Rory Jane to wear (the Bobo Chose clothes are ridiculously cute; don't get me started on glitter clogs from April Showers), play, and read. Plus: the store design is on-point featuring vintage Disney prints and other printed whimsy.
Bastion
There's a party in the front, business in the back situation happening at this new-ish restaurant/bar hybrid in Wedgewood Houston. Thrift store furniture, bar games, and a Punch of the Day are the calling cards of the large main section (also: the nachos are SICK), while Chef Josh Habiger's 24-seat restaurant commands a much cozier space to the side. My first meal there was seven courses and took four and a half hours. It was worth every calorie–and every second.