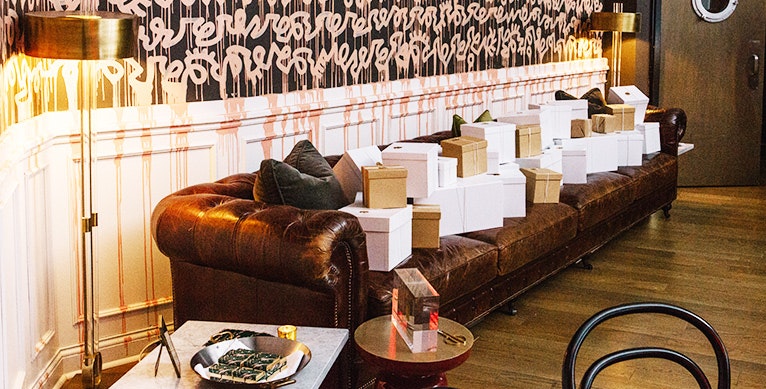 Upon arrival, our first stop was Le Sel, the site of our "Love or Lose" gift exchange party. The abstract designs painted by Alic Daniel made for the perfect, dreamy backdrop. With many eclectic and unique gifts to choose or lose, every guest went home a winner! Especially April Tomlin, who won the brass antelope trinket dish, a hot commodity that evening.
Our next stop was Kidd Epps Art Shop, a design studio specializing in custom and handmade items for the home or commercial space. We loved the new string bookshelf he was working on.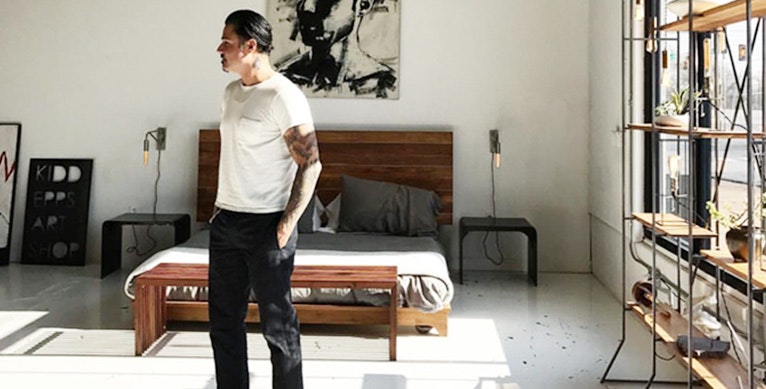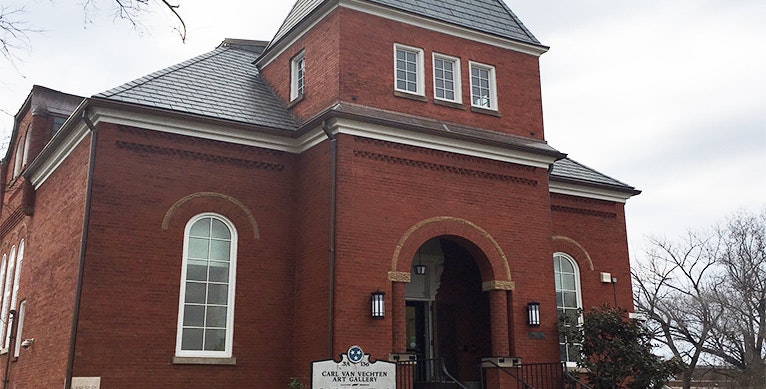 The Carl Van Vechten gallery, housed in a beautiful victorian building from the 19th century, was a must-visit. It was founded in 1949 by Georgia O'Keeffe, who donated a collection of paintings in honor of her husband, Alfred Stieglitz.
We loved the elegance and impact of this painting called Flying Backbone.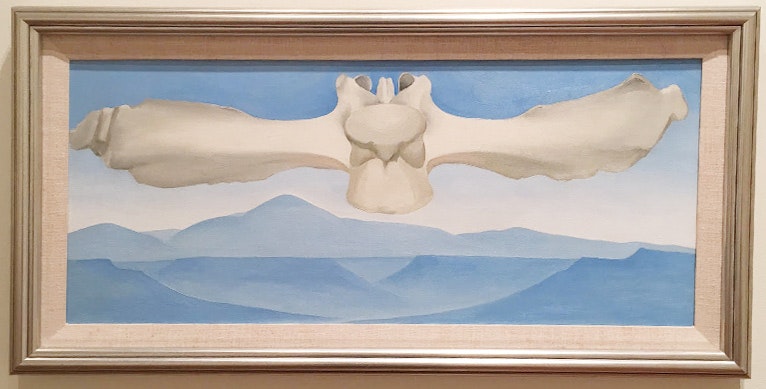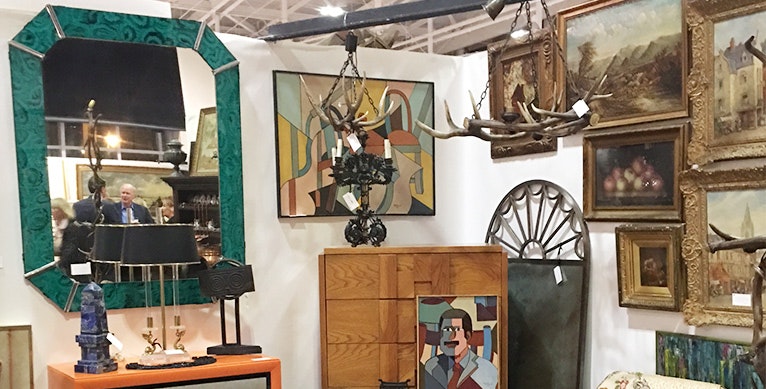 Then it was time to head to the show! To kick off the event, we attended a Benefactors Reception and were thrilled to sponsor the Preview Party, where we handed out special gifts — custom tape measures and chocolates — to the attendees.
The Nashville Antiques and Garden Show is the longest-running and largest show of its kind–boasting over 150 antique, art, and horticulture vendors. This wall of flowers at the opening party was open to guests, encouraged to take home something beautiful.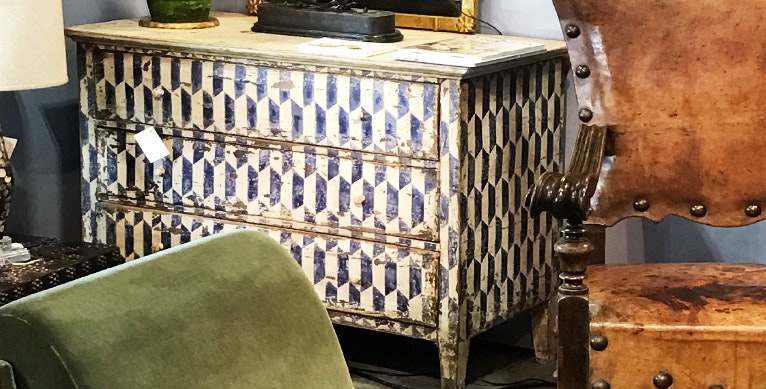 This Portuguese dresser stopped us in our tracks. Circa 1800s!
From the celebrity estate of Jane Fonda came this set of sterling Taxco Mexican mid-century flatware. Can you imagine the people on her guest lists that might have used them?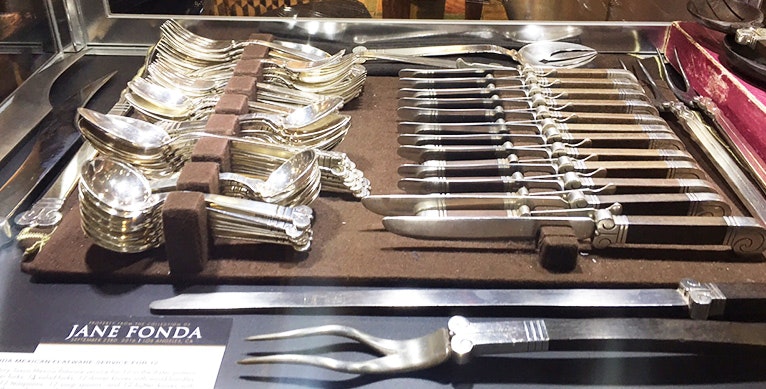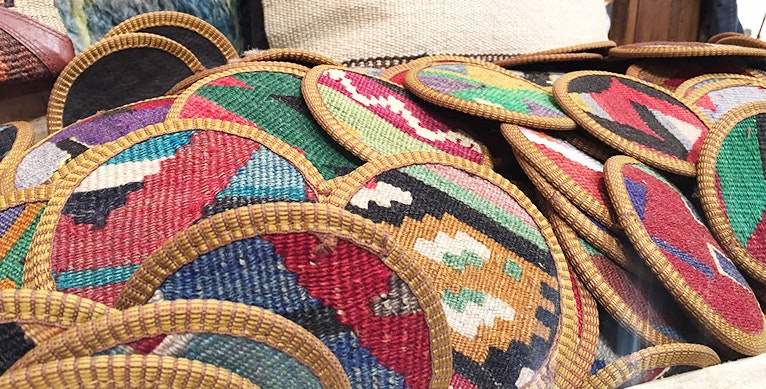 We couldn't get enough of these coasters made from Turkish kilim rugs. They were perfectly sized to carry back home with us as a souvenir from our trip.
They said we couldn't leave Nashville without paying a visit to Hattie B's hot chicken. They were right–our stomachs were full, our mouths were on fire.