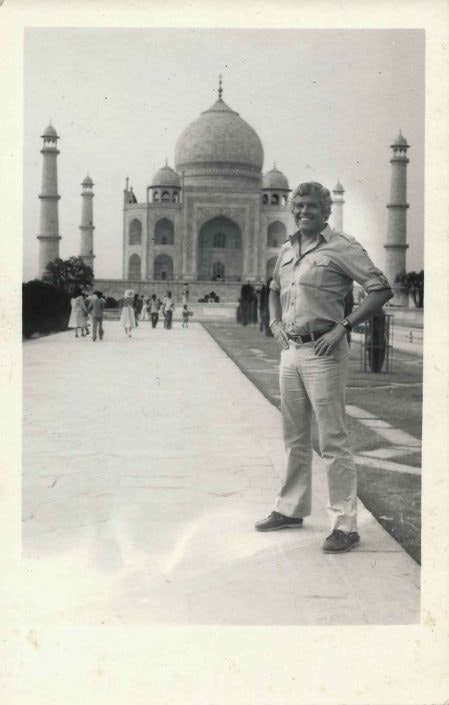 During his life, John Chirgwin traveled around the globe over 50 times, acquiring authentic art that passed the test of time. His was an adventurous life – filled with exotic places, treasures discovered, and friendships forged across the world. His travel schedule was packed to ensure there was not a country, town or adventure to be missed. He could be found enjoying activities like boating on the Khlongs of Bangkok, trekking through the temples of Cambodia or dancing the night away at the clubs in Hong Kong.
Chirgwin traveled to these exotic places to find unique pieces in areas that are not well-traveled by tourists. He would pick interesting pieces of jewelry with fine design such as Chinese fresh-water pearls, tribal jewels from Afghanistan and silver from Indonesia. From Utilitarian objects such as bowls, plates and drums to the more ceremonial items such, as sculptures, tribal masks, unique artifacts and carvings, exquisite silks, paintings and printings, fantastic swords, a large and varied selection of Buddha's and Buddhist statues, all are unusual, classic and beautiful.
Inspired by the different pieces he saw during his travels, Chirgwin opened a retail business in his hometown, Edgartown in Martha's Vineyard, Massachusetts, called The Golden Door. The shop was filled with a fascinating selection of objects collected over the years, including jade, porcelain, ceramics, paintings, Buddhas and African Tribal Art. It was these works of art that you would find at The Golden Door – each item had been carefully hand-picked by Chirgwin. Chirgwin and his family were fixtures on the island for generations and he was a presence at every prominent Vineyard summer party, always dressed in a colorful ensemble or natty double-breasted blazer.
For more than 40 years the Golden Door served as a passport to the Far East — and to Africa, the Middle East and other strange and fascinating tucked-away corners of the globe. It held craftworks from around the world, including Tibetan drums, delicate antique statuettes, and beaded baby carriers from Borneo. Dazzling jewelry and elegant jade, beaded purses. It was like walking into a treasure chest, with something new to catch your eye at every turn.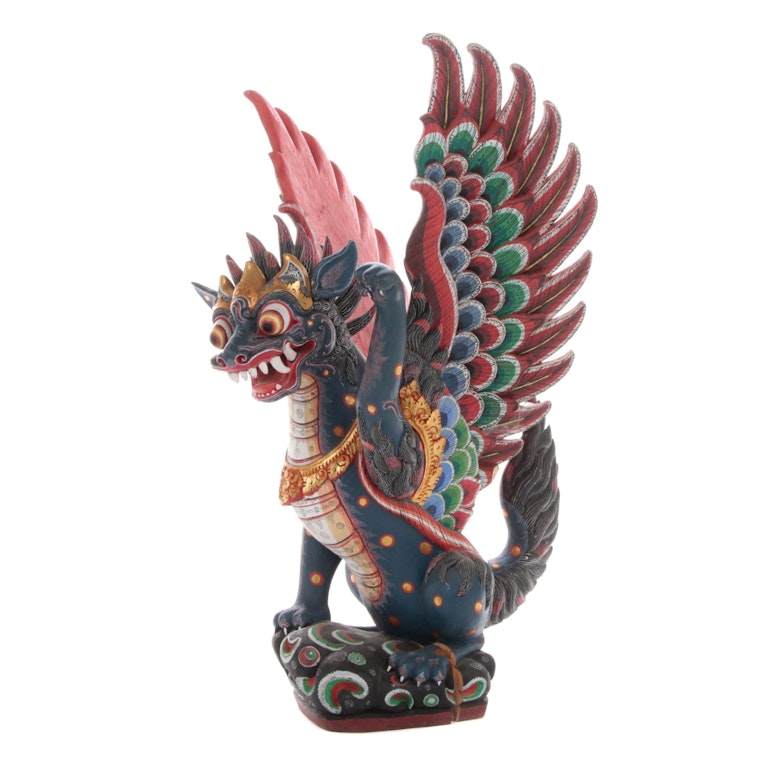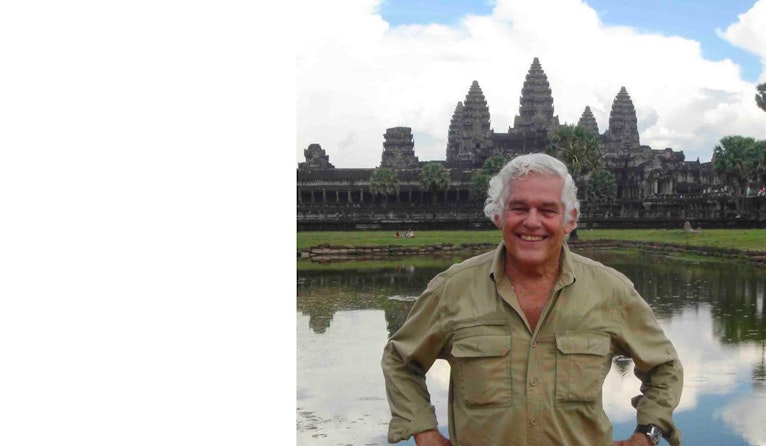 Chirgwin thoughtfully acquired each piece trip by trip, artist by artist. His collection is rich in history, vast, exciting and unique. Click HERE to see the rest of the sale.