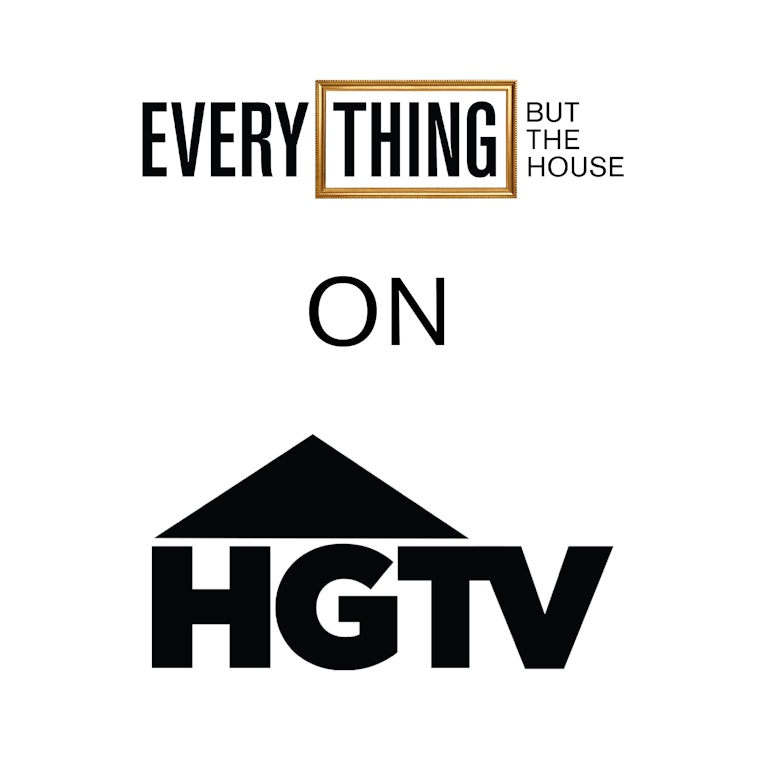 Follow Jacquie, Lara and team as we help raise money for an NYC food pantry, scour a New York farm filled with prized collectibles, walk through political history as pictured on campaign buttons and pull together funds to help a New Jersey woman retire in Aruba! New episodes air Friday nights as we work to uncover hidden treasures and hidden value for families ready for a change.
About the Show
Families looking to clear the clutter from their homes or downsize call on Everything But The House to help them cash in on a hidden treasures hiding in plain sight. After searching and clearing out a home from attic to basement, the appraisers discover what has the most potential value and load it up to auction off. In the end, the family discovers just how much their surprisingly valuable belongings sold for and start a new chapter of their lives with a clean slate — and some cash. EBTH Founder Jacquie Denny and Lara Spencer, also of HGTV's Flea Market Flip, host the series.
New episodes airing Friday nights at 9 and 9:30 PM EST through 4/9
The EBTH Difference
Watch our team in action! EBTH sent a team of ten people to the east coast for eight weeks this past spring to scour homes and identify the best items for auction. The team worked through the extra safety measures demanded by the pandemic and stayed quarantined, masked and distanced for safety. Behind the scenes our team of experts spent days combing through houses, digging through garages and double checking drawers to find hidden valuables at each home.
From discovery to photography each item was carefully processed to ensure it was accurately represented. We took time researching and investigating many special pieces with unique origins or significant history, like an extensive political buttons collection. Once all the items were cataloged and photographed our amazing moving team made the trek from our home base in Cincinnati, OH to bring the items back to our warehouse. Through long commutes around the tri-state, being stuck in New York City traffic or having to relocate due to power outages from tropical storm Isaias our team was fun and flexible.