Atlanta based spiritual, community and faith based leader, Dr. Barbara Lewis King was an inspiration at her church, Hillside International Truth Center and to the many people she touched across the world. Through her church of more than 3,000 members and her ministry, King was an important figure in the African American community, including among many influential celebrities like Maya Angelou, Oprah, Gladys Knight and Iyanla Vanzant.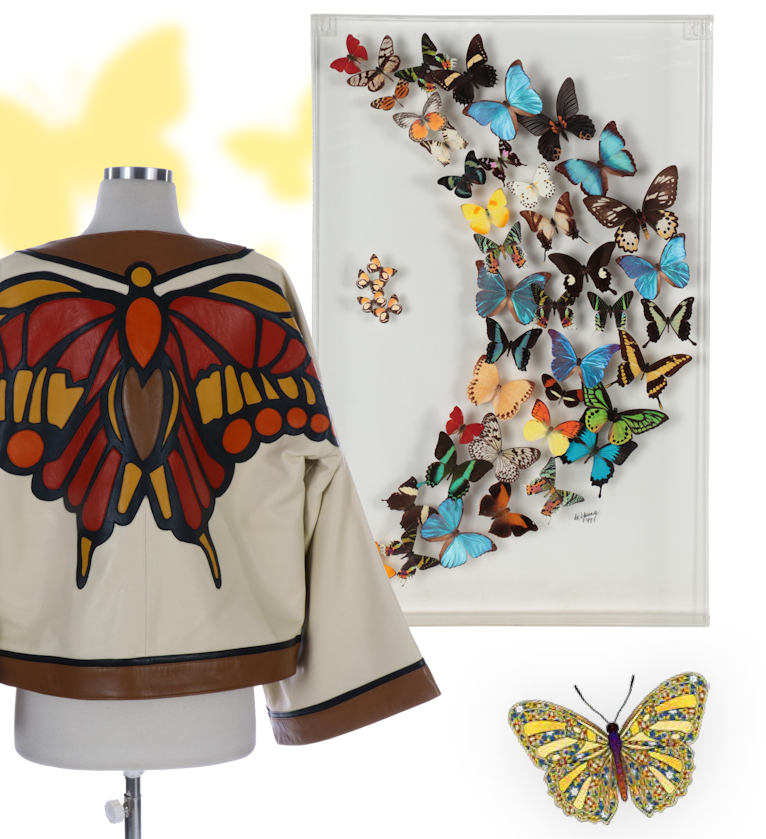 King was known for her no-nonsense style, her giving spirit and her love of butterflies. She believed that all people are continually evolving just like the majestic and beautiful creatures. Included in the auction are many pieces of original fashion from her clothing line which prominently features butterflies as a symbol and utilizes one of her favorite materials, leather.
Through her travels and extensive network, King amassed a large collection of original art which is also well represented in this personal and expressive collection from the King estate.