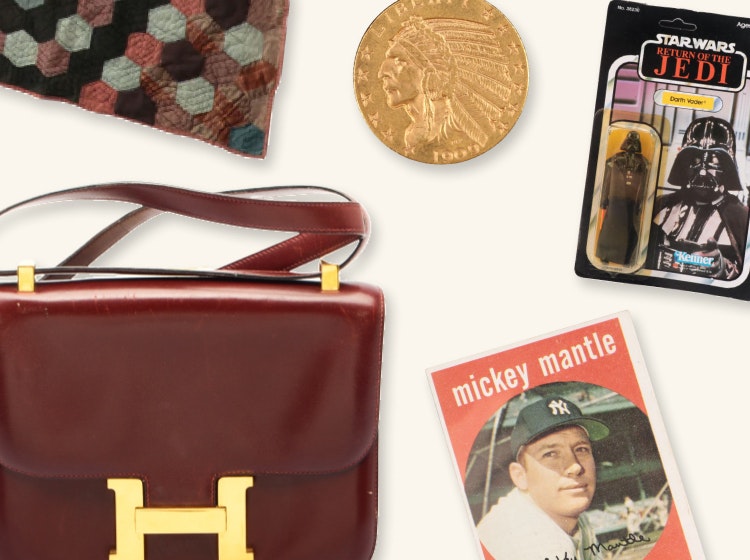 Though many collectors spend years studying and searching to find the right items, not all collections are deliberate. Whether you're a conscious collector or not, some groups of similar items, including that box of old toys down in the basement, are worth a significant amount of money to the right collector. If you have any of these items in your possession, it may be worth your while to sell them.
1. Vintage Quilts
There's been a recent revival of some old-school handicrafts. From small-batch pickles to handmade furniture, some millennials and Gen X-ers are more interested in the old ways of making things rather than continuing to consume mass-produced, identical products. This means that handmade vintage quilts can be worth quite a bit of money. You can generally assume that the older the quilt, the more valuable it is, particularly if it's more than 100 years old and still in good condition These are typically displayed rather than used as bed coverings. Some newer quilts, especially those made by famous artisans like the famed quilters of Gee's Bend, Alabama, can earn a pretty penny from collectors. Seasoned collectors and new enthusiasts both seeking these collectible quilts are more the reason to pass yours on.
2. Celebrity Autographs
Getting autographs from celebrities has become competitive, and the signatures can be so lucrative that some autograph hunters turn pro and sell their wares online for a tidy profit. A January 2017 article by the Los Angeles Times even detailed the struggle between fans and professional signature hunters as celebrities become increasingly hesitant to sign more than a few autographs at a time.
You don't need to fight it out in crowds to make a quick buck off a celebrity autograph, though, especially if you already have a few signed items at home. Regardless of what it's written on, if you have a genuine celebrity signature that can stand up to the authentication process, you could be sitting on something very valuable to avid collectors. Signed sports paraphernalia can also be quite valuable.
Keep in mind that the more elusive or inaccessible the celebrity, the more valuable their autograph may be. An authentic signature from Marilyn Monroe will likely be more valuable than one from that guy who played the dentist on "Seinfeld."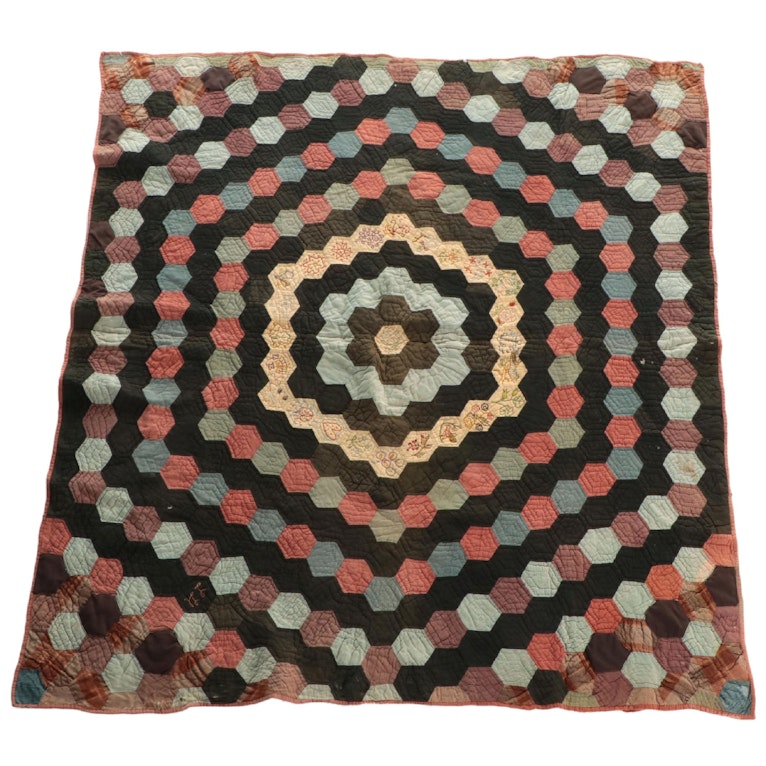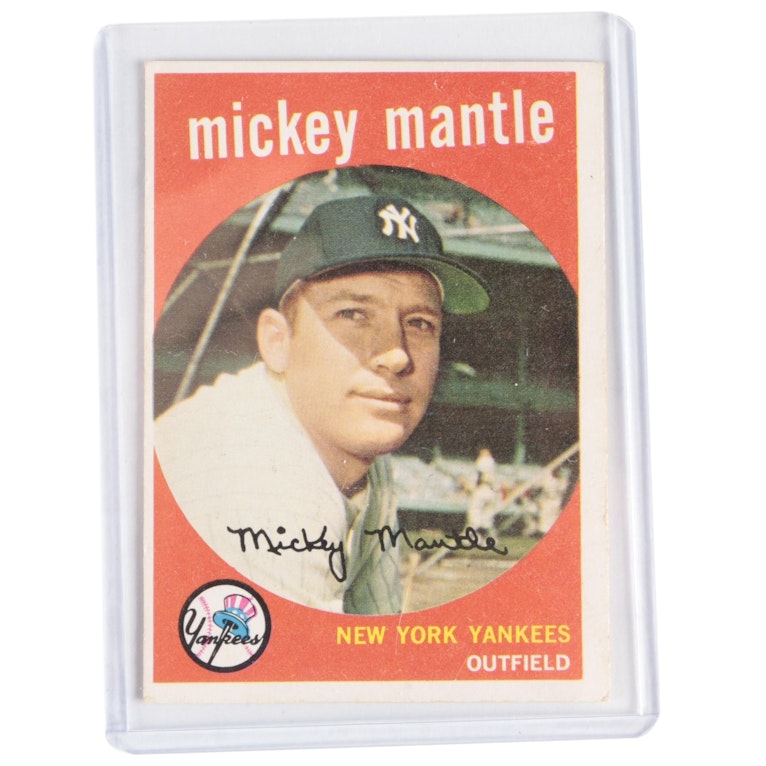 3. Vintage Pop Culture Toys
Whether you're fond of franchise reboots or not, there's often a cycle of renewed demand for vintage toys. For example, if you had a stash of original "Ghostbusters" toys from the 1984 original when the 2016 reboot was released, you could probably have turned some of that merchandise around for a significant return on your initial investment. The release of a reboot triggers waves of nostalgia, particularly for movies and shows that mean a lot to fans who are now adults. Striking while the iron is hot and selling some of those vintage toys while the franchise is fresh in everyone's hearts and minds can be a great way of making some money.
4. Trading Cards
The resurgence of trading card collecting and dealing is in full force. While home during the pandemic many people began cleaning out their closets and getting creative with ways to make money. From that a new wave of card collectors and dealers was born. Today there are people waiting at the doors of department stores ready for that opening hour in order to score the newest rare rookie card. Vintage cards in original condition are still the most desired by collectors so if you have a stash lying around now may be a good time to cash in.
5. Coins
Coin collecting has been a hobby enjoyed by collectors for quite some time and is still a popular form of collecting today. Collectors are always hunting down the next thing to add to their collection or replace a piece with an example in better condition. Coins' rarity and condition are the driving factors behind the prices they can achieve. Luckily there are plenty of resources and sold records online for you to research your existing collection. More common coins are really only worth their legal tender amount but you could have a solid silver or gold in your collection which could fetch a pretty penny.
6. Vinyl records
Vinyl has been on the upswing for the past decade with younger generations growing appreciation for the musical medium. A return to the ritual of enjoying music one album at a time has proven to be a good way to unwind from our current hectic lives, and a fun activity while stuck inside. With timeless classics always in demand now may be a good time to unload those albums that have been collecting dust in your basement. Check your albums to see if you have any signed by major artists which will significantly increase the value of your collection.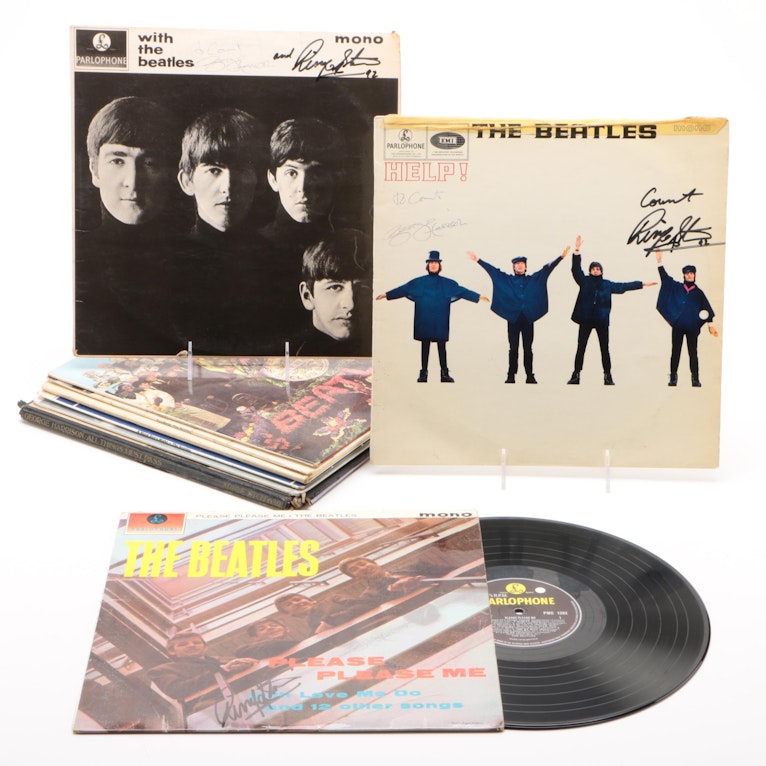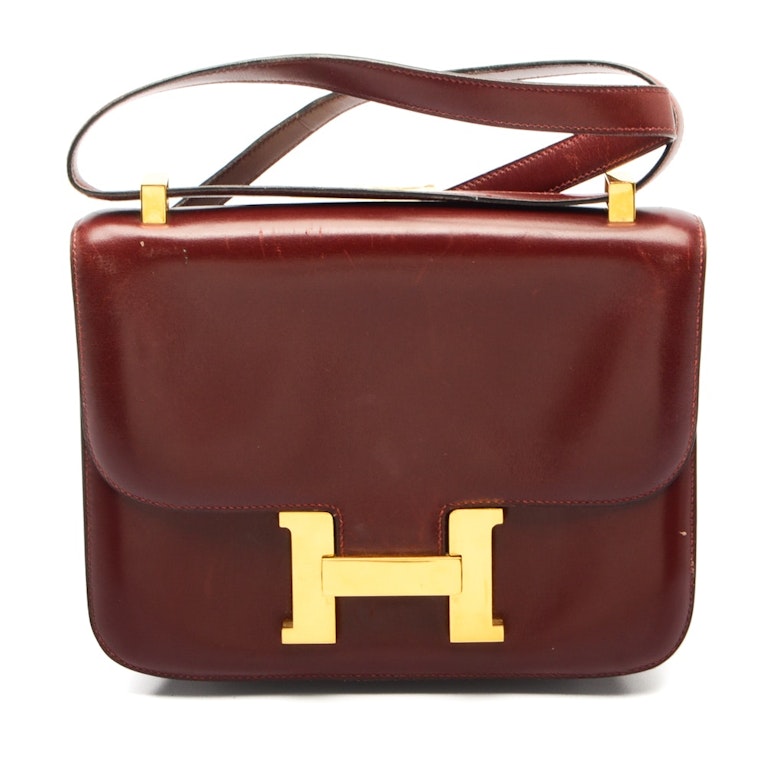 7. Vintage Designer Fashion
Authentic vintage fashion is highly sought after by many people in today's market. Top brands that are well preserved, free of holes and stains, can help pieces achieve the highest prices. Most fashion pieces have labels attached to them so it should be easy to determine if you are in possession of any high-end brands. Vintage fashion pieces can attract a large audience from younger generations wanting to break out of the fast fashion cycle to costume designers looking for period specific pieces for productions.
8. China
Whether you have a whole set of china or just a few random pieces, both have the potential to bring value. Brands like Spode, Herend, Minton, and Wedgewood, just to name a few, are highly sought after as full sets. However individual serving pieces, antique English ironstone, and Majolica are all things that could potentially be worth selling on their own. For example, a single serving piece of Herend china can fetch upwards of $1,000. Apart from more traditional patterns, Art Deco and Mid Century Modern styles are also desirable.