It's difficult to name another type of investment that's as fun to buy or as easy to decorate with as antiques. In stark contrast to modern investment transactions that are largely completed online, or old-fashioned bonds, buying antiques offers a little bit of history and personal enjoyment combined with a tangible physical investment and a long-term return. If your goal is to buy antiques online from EBTH or another outlet to turn a fast profit, beware, your motivation and expectations are probably not realistic. Investing in valuables doesn't follow the fast-paced buy-sell model of the stock market, for example. That said, investing in antiques is fun and creative, and can help add a stable long-term element to your portfolio.
Antiques as Investments
When you're adding antiques to your wealth management strategy, is there such a thing as too much? The short answer is yes. Most brokerage firms suggest keeping antiques to 10% to 20% of your total investments because of the price fluctuations and the lack of liquidity. However, many experts suggest that if you find a piece that means something to you personally, even if it never pays you money, it's more than worth adding to your collections for the value of sheer enjoyment.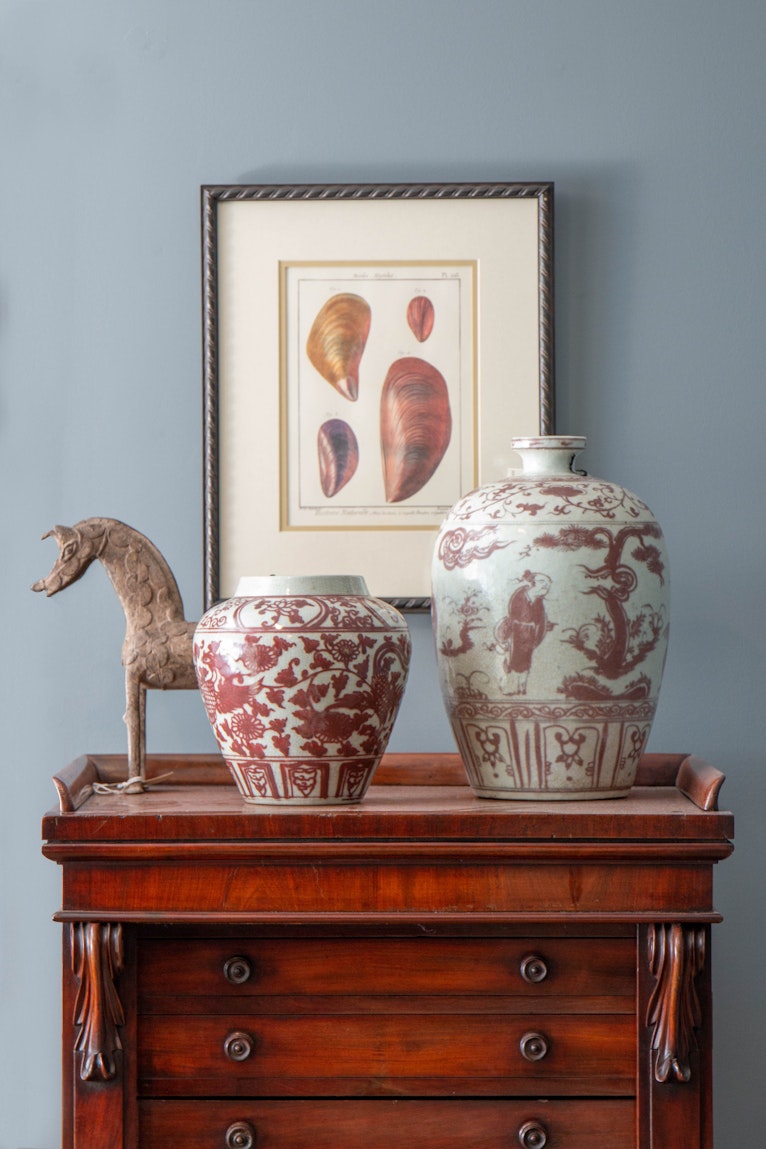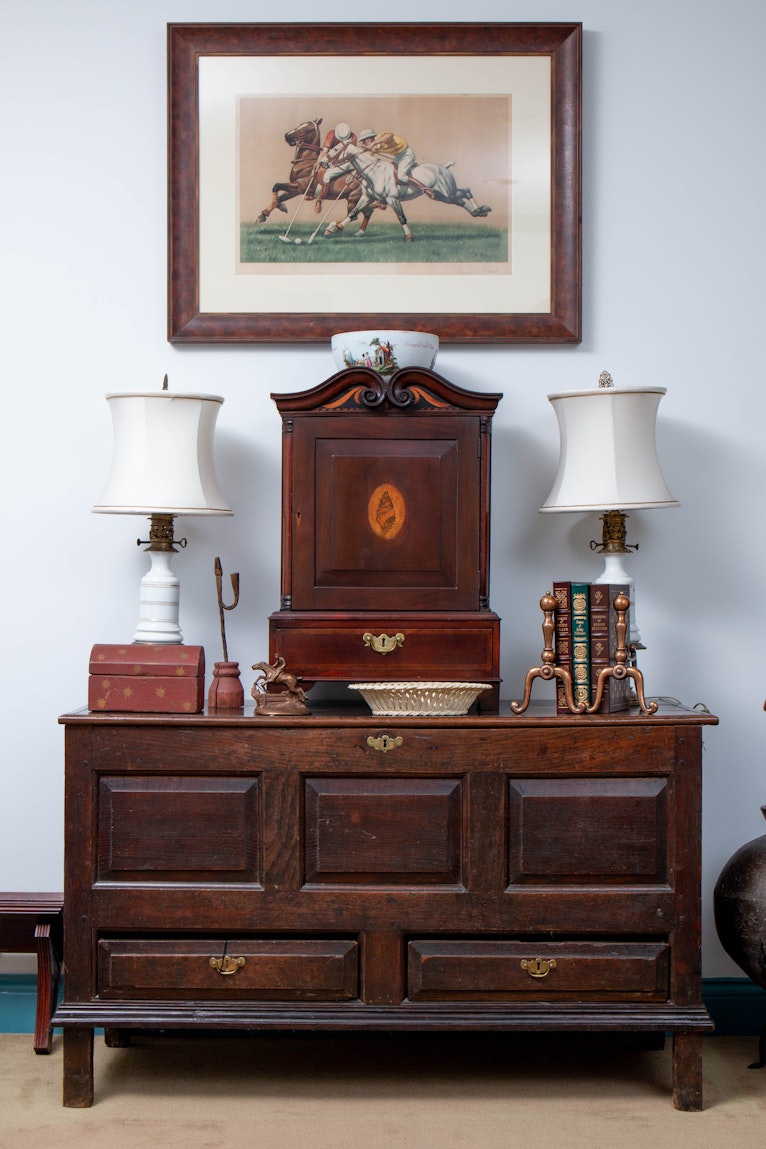 What to Look For in Antiques
Whether you're shopping at a store or buying antiques online, knowing what to look for in antique pieces is essential, especially if you're considering antiques as an investment. Many antique appraisal depends on these factors, which include:
Condition: Chips, holes, and cracks take away from the value of an antique piece. Look beyond the nostalgic value to ensure you're getting a good buy for a piece that's in good shape. Know that not all restoration work is automatically bad. For example, well crafted restoration on an 18th century English antique is typically acceptable. Similar restoration on a piece of American furniture can create an 80% drop in value. A piece can benefit or suffer from restoration work, depending on the quality of the restoration and the market demands for antiques from specific time periods and places.
Authenticity: Signs of mass production include symmetrical components from modern construction and department store labels. Analyzing fakes can be quite tricky, so don't be afraid to take your time and ask yourself why the craftsman would have done things a certain way. Some of the hallmarks of high-quality antiques include signatures, marks or a craftsman's label, sophisticated inlays, solid wood construction, dovetail joints, and visual characteristics in keeping with the time period.
Price: With antiques, pricing is typically subjective based on current market trends. The primary benefit of being able to research antiques online is that you can quickly and easily see how similar items are priced around the world.
Tips for Buying Antiques
Unless you're an experienced antiques hunter, getting started with this type of investment takes a bit of time. Most importantly, you need to tap into your own sense of style and develop a keen eye, which will help you find your next exciting investment piece. To get started, consider the following buying tips:
Follow Your Instincts
Buy antiques that you love. In addition to providing an investment, they are one-of-a-kind buys that contribute to the overall look and feel of your home. Don't be afraid to make your purchases personal.
Go to the Museum
Training your eye is an essential way to prepare for buying antiques. When you first get started, knowing what you do and don't like may seem challenging. Over time, you develop the ability to see alterations, sophistication, and style. Going to museums is one way to get a sense of historic furnishings and other pieces to help you develop your eye for antiques.
Consider Livability
Although visiting the museum can be helpful to train your eye, you don't want to end up feeling like you're living in a museum instead of a home. This form of investment is about much more than simply amassing antiques. You might want to be able to use each piece as it was designed to be used, and that involves curating a functional collection.
Work with a Trusted Seller/Dealer
Good dealers are passionate about their collections, and they'll want you to know all about the imperfections and history of a piece. Likewise, when you're buying antiques online, the seller should have the same love of their pieces. This is particularly true if you buy from an online estate sale listing such as those on EBTH. Trusted sellers and dealers like EBTH pay careful attention to damage and make sure to point out and document this important information. Seek out sources who are knowledgeable about the history and style of a piece. These are key hallmarks of a quality dealer worth trusting.
Look Beyond Trends
Every year it seems as though there's a new "it" style of antiques collectors are seeking. In 2019, antique hunters focused on cast iron skillets and bakeware, while 2020 trends were all about french furniture, art glass, and art deco designs. Trends can be a fun way to look for antiques, but make sure you're looking beyond the fads and trends at what really speaks to you.
Protect Your Investment
When you're investing in antiques, make sure you buy good quality pieces, which offer the best growth in value. Have an appraiser verify the antique's quality and authenticity, and then keep the pieces in good condition. Each antique's appraisal report should follow IRS requirements, and you should submit updated reports to your insurance company every 5 to 10 years. Many insurance policies won't cover claims if the piece suffers damage due to improper storage or care—physically protecting your investment with safe storage is equally critical.
Now that you know how to navigate your search, let EBTH's sophisticated online auction platform help simplify your online antiquing. Search for your next antique investment from a wide inventory of antique pieces. Whether you're looking for rare antique furniture or a few vintage pieces to make your space pop, EBTH auctions should be your first stop!