"Outsider Art" has become an umbrella term for artists that are somehow on the margins of the art world. Whether that means they create from within a mental institution, espouse unconventional religious views, find themselves vagrants, latecomers, or retired NFL players, what that all have in common is that they are self-taught, and work out outside of the mainstream art establishment. Originally coined in 1972 by British art critic Roger Cardinal as an English equivalent for what artist Jean Dubuffet identified as "Art Brut," Outsider Art's definition has since broadened. "Though it can be a point of contention among historians, critics, and artists, now people use the terms 'self-taught,' 'folk art,' 'outsider art' and 'naïve art' interchangeably," notes Kara Swami, an EBTH Select Consignment Specialist who holds a Masters Degree in Art History. "These artists don't follow current trends or movements in the mainstream art world, they're just creating for their own pleasure."
Pittsburgh's Pat McArdle was taken by these outliers, and has been collecting their works, organizing their shows, and giving them platforms for decades. Many of the artists in his current EBTH sale are self-taught, whether he discovered them on the street, in the pages of a calendar, or in an old folks home. "I met Chiaka Howze while he was painting on the street outside of a library," he recalls, of the oft-homeless artist who at one point slept in his art cart at night.
Occasionally, artists of this genre cross over to the mainstream, like Howard Finster (1916-2001), a Georgia-based folk artist who designed the cover of the Little Creatures Talking Heads album, and whom McArdle befriended. Finster, who had no formal training, now has works displayed in the National Gallery of Art. "What I like about these artists is that they all have exceptional qualities," McArdle explains. "They're chock-full of stories, and they observe on several levels. Their eyes are different than ours."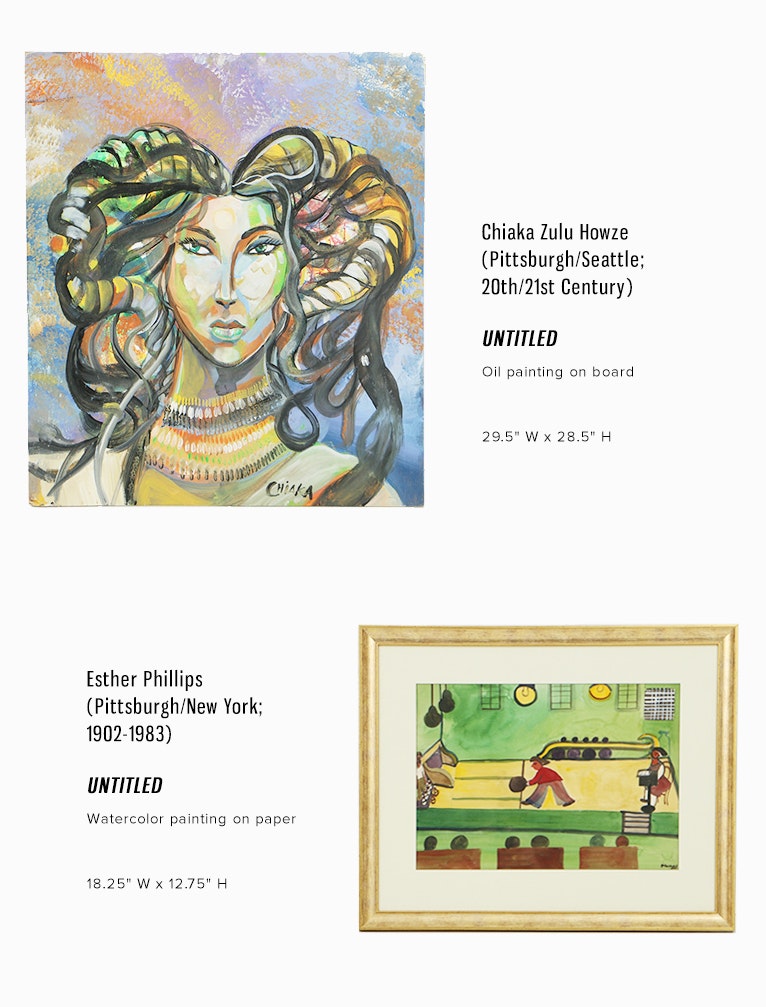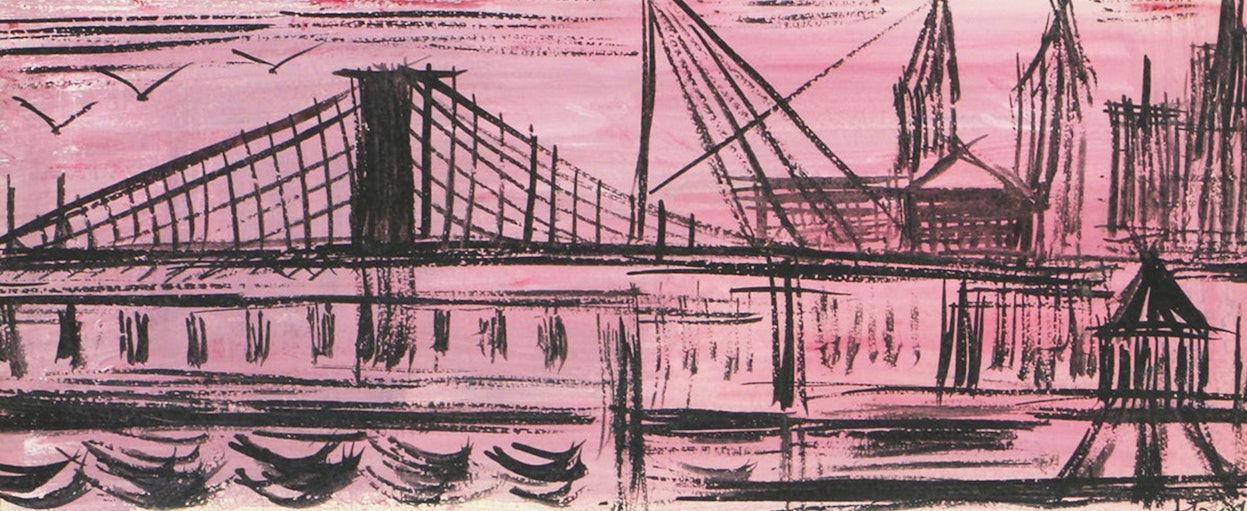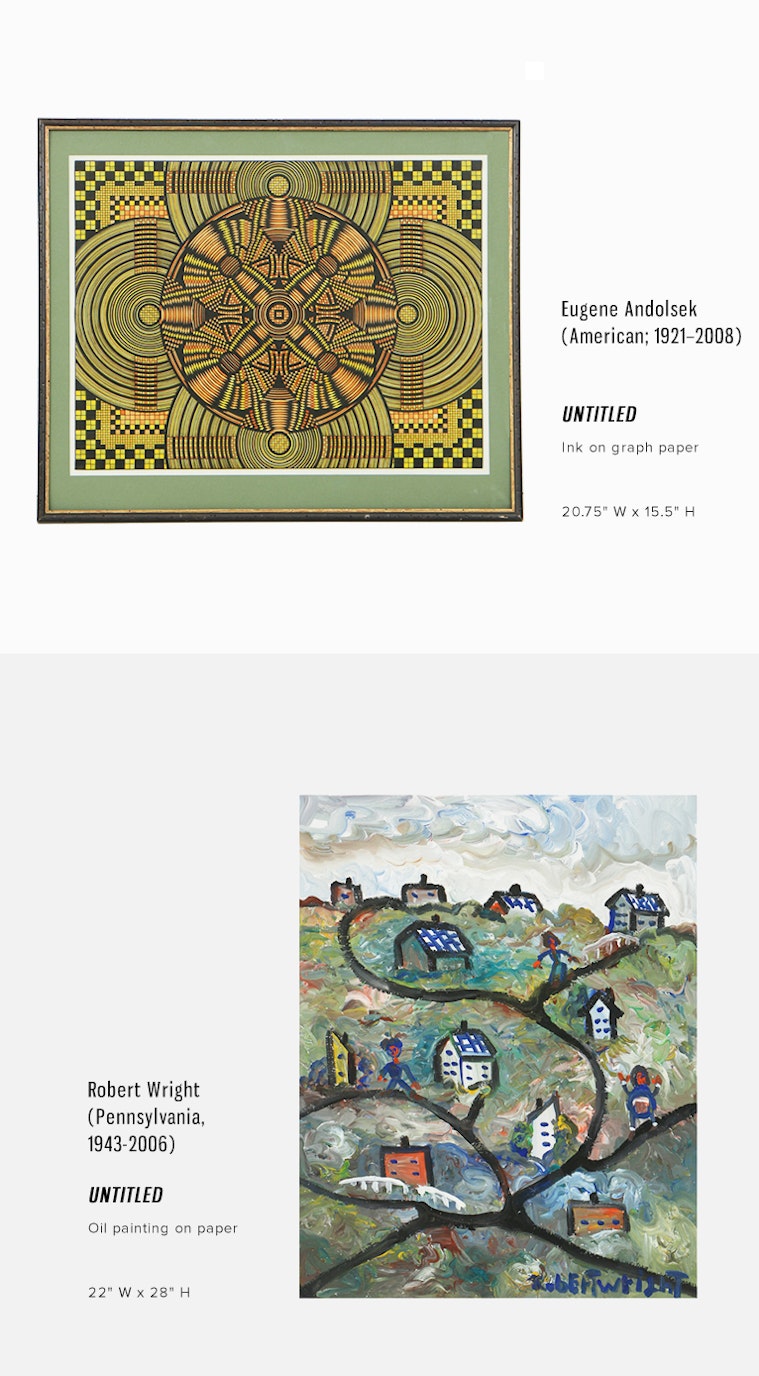 Robert Wright (1943-2006)
Influenced by his Roman Catholic faith and local Pittsburgh neighborhoods, Wright's paintings often highlight the South Side slopes, religious motifs, faces and birds. A self-taught artists who was diagnosed with schizophrenia, Wright never finished high school and eventually worked as a landscaper and a janitor at a daycare center. His mother fostered his artistic interests and he eventually found success with his work at a social service agency in Oakland. He exhibited at local Pittsburgh galleries and at the Three Rivers Arts Festival.
Eugene Andolsek (1921-2008)
Eugene Andolsek would spend hours at his kitchen table, creating intricate geometric mandala designs on graph paper with markers, a compass, and a straight edge. Considering the process a critical therapeutic outlet, Andolsek didn't view himself as an artist and simply stored his drawings in trunks once he was finished. It wasn't until his work was brought to the attention of the Director of the Andy Warhol Museum in the early aughts that they received attention.
Esther Phillips (1902-1983)
Unlike many of her contemporaries who were painting landscapes or women in domestic settings, Phillips experimented with Cubism and Abstract Expressionism. Her subjects, which came to life in vibrant color, included abstract cityscapes and asylum scenes, many from the 6 1/2 years she spent institutionalized upstate New York. While her watercolors were met with critical acclaim in Pittsburgh, she struggled to say housed and fed throughout her life.