"Glazes and simple forms spoke to me," says the seller of this vast collection of art pottery, amassed over 45 years. His fondness for the medium resulted in an eventual museum-worthy collection of nearly 500 pieces; a selection of which is now available exclusively through EBTH.
The breadth of the works and styles represented made this auction an excellent opportunity to explore the art pottery genre as a whole. "From the late 1800s until the Great Depression, there was a marked shift from utilitarian ceramics to decorated pieces, largely a result of new underglaze techniques that until then hadn't yet been perfected," says George Hibben, Senior Sales Associate and longtime collector at Rookwood Pottery in Cincinnati. Founded in 1880 by self-taught potter Maria Longworth Nichols (who took up the form because women were not permitted to paint on canvas), Rookwood ushered in a new approach to the medium that came to be known as art pottery. Trading utility for artistry, studios from California to Colorado to Massachusetts gave the movement momentum with a period of high productivity from studios such as Fulper, Cowan, Greuby and Weller. "Everything was incredibly new and exciting," explains Hibben. "The work essentially went from china decorating, to decorating on vases, in part because potters were inspired by seeing the Haviland Limoges coming over from France. In 1889, when a Rookwood piece won a gold medal at the Universal Exposition in Paris, "It put Rookwood and American pottery on an international stage," he explains. "So much was discovered during that time, and there was so much important work done on glazes. Something that people often don't understand about glazes is that when you combine them, they often create a third glaze that is completely unpredictable and magical."
Art pottery enjoyed peak production and popularity between 1880-1930, before the Great Depression and changing tastes slowed output dramatically. Many of the studios closed and Rookwood, in 1967, was among them.
In 2006, Rookwood reopened its doors, re-engaged in both pottery and architectural tile production. "It's about the quality of styles, the glazes, and a little bit of soul," notes Hibben, of the alchemy behind the genre for so long.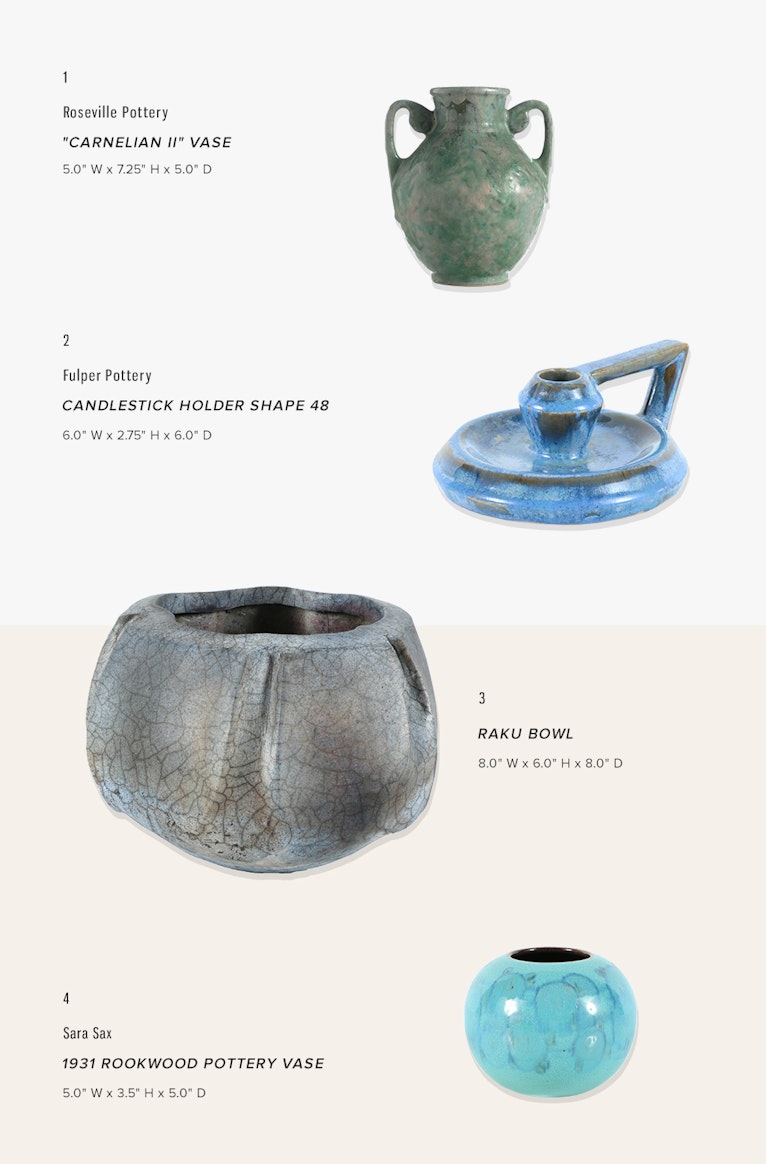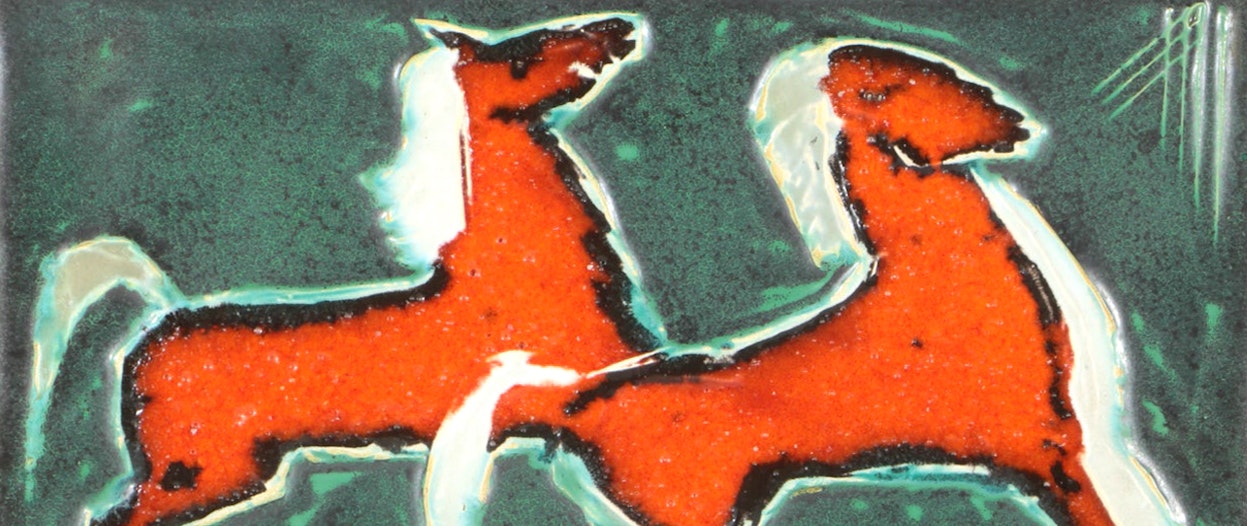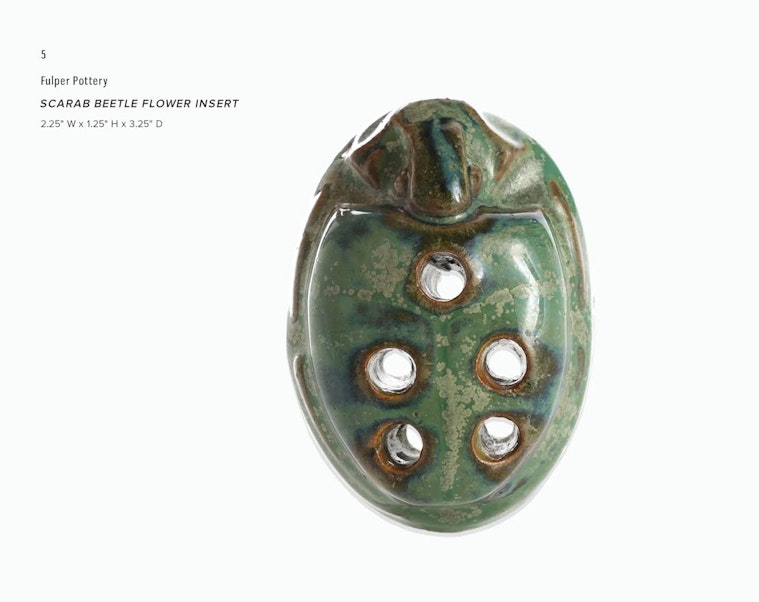 Who are the main makers from this movement?
It depends on what part of the country you're in. In Ohio there was Rookwood, Weller, and Roseville. Up north it was Cowan and Newcomb. In Boston, there was Greuby. In Colorado, it was Van Briggle. All happening around the same time.
What stands out to you in this sale?
The 1923 Vera Tischler Rookwood vase is a strong 1920s style: abstract, yet Arts and Crafts. The California Arts and Crafts style ceramic plate is a good representation of California pieces. And a lot of turn of the century West German style can be very Mid Century Modern: cutting edge, sometimes very stark, and you can definitely see the cultural influences within the artwork.
What pieces are in especially high demand?
The artist-decorated, artist-signed pieces are usually one-of-a-kind.