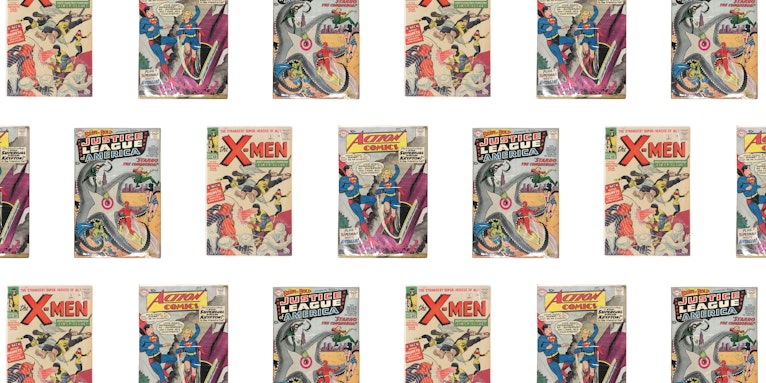 Are you new to the immersive fantastical worlds and supernatural heroes of the comic book universe? Whether you're looking to start collecting as a hobby or because you just can't get enough of Marvel's latest Avengers movies, purchasing comic books is a fun and rewarding pastime. Comics aren't just for kids anymore, collections are for fans of all ages.
For beginners, there's a lot to learn, and outside of hitting up the latest Comic-Con one of the most difficult things is finding reliable sources for information and quality pieces to build your collection from. Jump into a short guide to buying comics at auction and starting your collection.
Getting Started
Before starting a comic book collection, consider your personal tastes. The comic book and graphic novel market is vaste, so it's helpful to narrow the focus of your collection and to dive in slowly. Good enough to read is one thing but good enough to collect? There is an entirely different list of criteria.
Consider collecting works from specific eras, publishers, genres, artists, or writers that appeal to you. You will enjoy your collection more if it is filled with items you feel passionate about. Once you know what you want to collect, it's time to do some research. Vintage, rare or signed comic books, especially ones in excellent condition, can be sold as valuable collectibles in the right marketplace. The more you know, the easier it is to get started.
Eras
Golden Age (1938 – 1956)
Silver Age (1956 – 1970)
Bronze Age (1970 – 1985)
Modern Age (1985 – Present Day)
Top Publishers
Marvel
DC Comics
Image Comics
Dark Horse

IDW

Comics
Top Artists
Jack Kirby
Will Eisner
Steve Ditko
Stan Lee
Neal Adams
Todd McFarlane
Frank Miller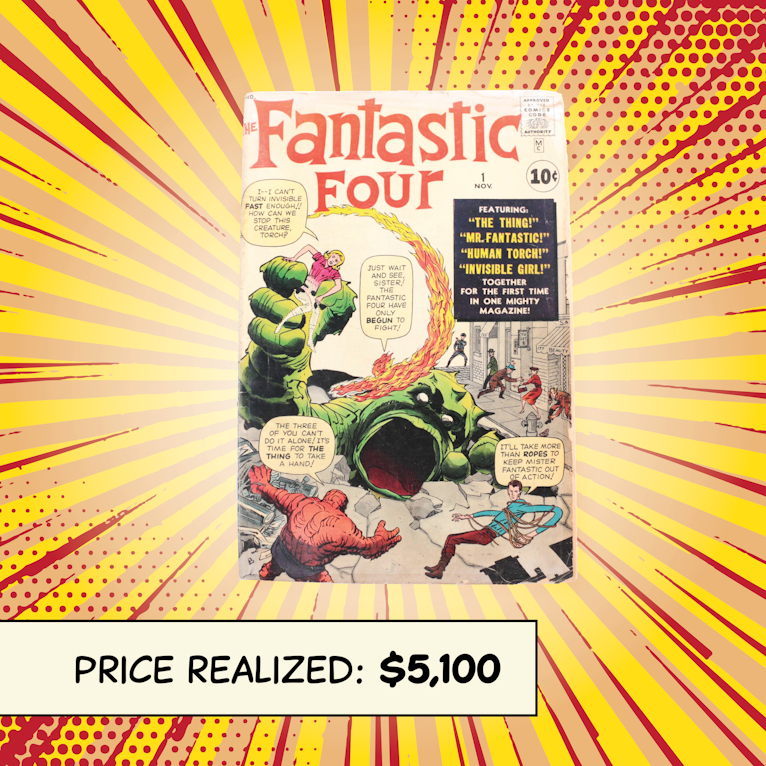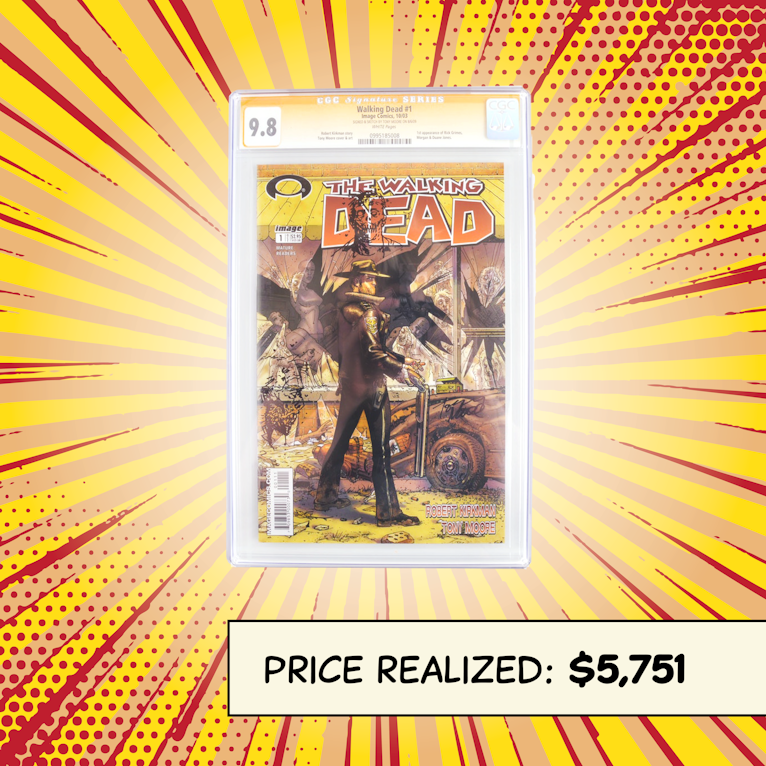 What Determines A Comic Book's Value?
Collecting for pleasure or spending on modern issues and reprints is perfectly acceptable, but if you have plans to resell your collection one day, it may be worth less than you anticipated. You can get a good idea of what a particular title and printing is worth by searching for auction records; however, remember that many factors determine the final selling price:
Rarity: Not all vintage, or even modern comic books have had a wide distribution, some issues were only available for short periods, or in specific regions whereas some were limited editions with special covers. Additionally, very old printings are much harder to find, especially in good condition, and this can make them more valuable to collectors. Rarity may help a comic to retain value, even if it's not in excellent condition, as collectors can accept the wear and tear of the delicate medium as a compromise for adding a particularly rare piece to their collection.
Subject: The subject matter determines the size of the market. Comic books featuring popular characters have a much wider appeal, and the size of the market means it's more likely that several buyers get into a bidding war, driving up the selling price. Look for comics that have a strong historical significance, such as the first appearance of a character, limited edition cover art, or stories by famous writers.
Timing: Part of getting the best deals on comics involves knowing the right time to buy or sell. Pay attention to what's happening in Hollywood ― a blockbuster movie may boost interest in featured characters. Similarly, if a character falls out of favor, the prices for associated comic books are likely to decrease.
Reprints: Some publishers reissue popular comic books years later, usually to commemorate a special event. These don't always carry a clear message to identify them as reprints so make sure you don't accidentally purchase a reprint thinking it's an original. Publishers will always distinguish reprints but they may not be as direct as writing "reprint" somewhere on the cover. Frequently, originals or reprints can be identified by the price of the comic or the shape of the price box. While not always true, many reprints are sold at a higher list price than their original counterparts.
Condition: Comics stored correctly, and preserved in good condition, may earn a premium at auction. Sometimes the condition is less important in cases where a comic book is very rare and highly desirable. Some sellers recondition comic books to improve their appearance, but such reconditioned books are far less valuable. Often, dealers use a third-party service to grade the condition of a comic book. Understanding the grading system makes it easier for you to know what a comic book is worth.
Get To Know The Grading System
Comics are typically graded on a 10 point scale with the final grade commonly coming in half point increments. Companies such as Comic Book Certification Service (CBCS) and Certified Guaranty Company (CGC) provide an impartial grading service. If you send your comics to one of these companies, professionals will grade their condition on a scale from gem mint (10.00) to no grade. These grades take into account the cover, spine, corners, color and ware of the book.
While high grades are definitely more desirable, lower grades on hard to find books can still add quite a premium. If you have the first appearance of Superman that's still going to be a great book even if the cover is missing. If a comic has a grade of 3.0 the value is greatly impacted, unless they are exceptionally rare. Many services will not give grades over 9.8 and comic books with a near mint grade (9.0 or more) are very desirable.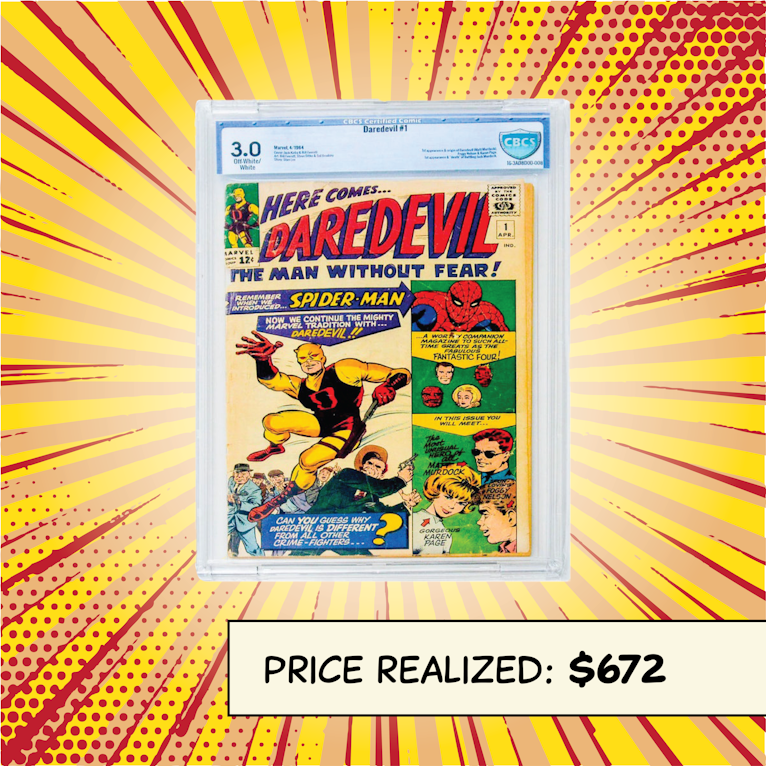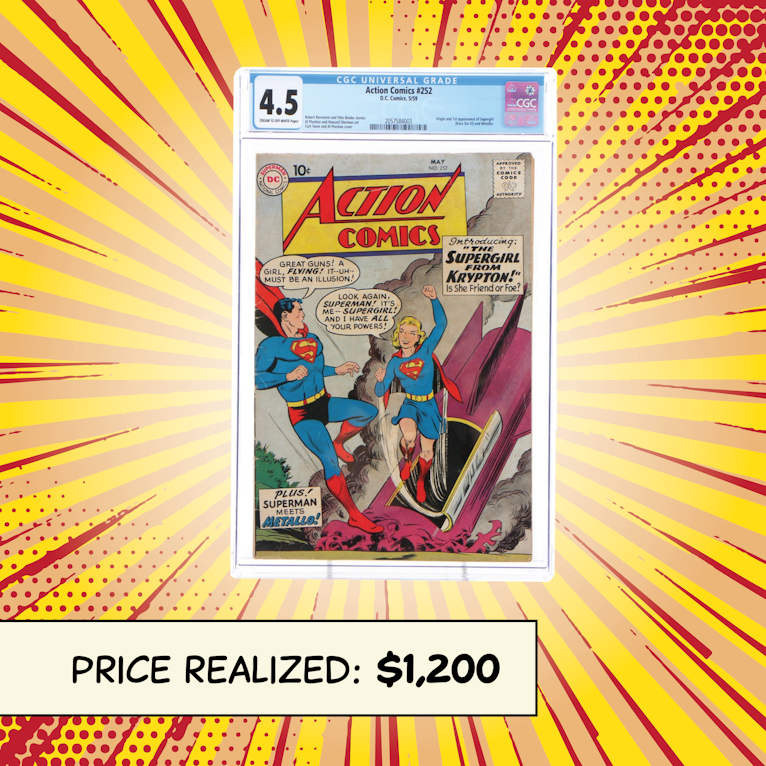 Storing Comic Books
As soon as you purchase a new comic book, take steps to preserve the condition. If the book isn't already in a plastic cover, invest in an acid-free plastic sleeve and slide the book inside with a sheet of backing card to prevent creasing. This is commonly referred to as being "bagged and boarded". Don't seal the sleeve with tape; there's a risk of the comic sticking to the tape and ripping, significantly devaluing it.
Store your collection upright in boxes organized by date and publisher. It is also recommended to photograph the comic, and make a record of when you purchased it and how much you paid, for insurance purposes. Creating a digital spreadsheet is an easy way to track what you already have so you don't accidentally buy comics more than once.
Already A Collector?
If you already possess mastery level knowledge of your favorite artists and characters check EBTH.com regularly to find a missing edition waiting to complete your collection. Or maybe you are looking to trade-up for a couple of key books or let go of your collection? Talk to one of our team members about tapping into our huge reach to make the most of your hard work, time and passion.
Visit sell.ebth.com or call 862-8750 to get started.